Celebrate the Arts
Best Bets for the 2013-2014 Season

Music, Art, Theatre…Tips from folks "in the know"
Music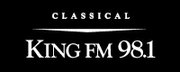 Bryan Lowe, Program Director for KING FM 98.1, provided these recommendations for upcoming musical performances:
Give Yourself the Gift of Great Music!
It's time to celebrate the beauty that is the Northwest arts scene! There are literally hundreds of concerts, with ticket prices from high to low, featuring great classical music in the area, including some truly "don't miss" concerts!
This fall marks the 3rd season with Ludovic Morlot as Music Director of the Seattle Symphony. There's certainly something for everybody, from the SSO Pops conductor Jeff Tyzig, to concerts celebrating Hitchcock's Psycho, opening night performances with classical superstar Lang-Lang, Beethoven's 9th and the choral mega-hit Carmina Burana. I recommend the ALL RAVEL program in September, including Bolero and my favorite, the Concerto for the Left Hand. The Symphony's Distinguished Artist Series includes violinist Joshua Bell, called "one of the finest musicians of his generation." That's one not to miss! 98.1 Classical KING FM broadcasts thirteen Seattle Symphony concerts on the radio every year – and this year is no exception. So, if you miss a concert, remember to tune into listener-supported 98.1. Seattle Symphony broadcast schedules are online at KING.org.
It's a big year for the Seattle Opera. This is the last season for Opera legend, Speight Jenkins, as General Director. I have to give up on choosing one opera here, they're all so good… just buy season tickets. Some big opera favorites are coming this season, such as the Daughter of the Regiment, Rigoletto, and the Tales of Hoffman. Even if those titles aren't familiar to you, I guarantee there are some great melodies you are sure to recall. As Speight Jenkins says, "It's going to be a great show, don't miss it!" Really, don't. By the way, you can also hear live broadcasts of every Seattle Opera production on 98.1 KING FM and on our KING FM Seattle Opera Channel, bringing you opera 24/7 online at KING.org.
For those of you who love to plan further ahead, let's jump to the holiday season. This is a time of year when Classical KING FM has more listeners than ever. Classical Christmas music is glorious.
Pacific Northwest Ballet presents each year the Nutcracker, a seasonal don't-miss favorite. Throughout the year, they are also performing some of the best known works in ballet... Sleeping Beauty, Giselle, and A Midsummer Night's Dream. We've enjoyed the ballet so much, that we broadcast their concerts live on KING FM, too.
Another Christmas favorite is Handel's Messiah, a must-see work for you to witness at some point in your life. If you want a large scale concert version, be sure to go to the Seattle Symphony performances, but there are many others in the region well worth seeing. Seattle Pro Musica, one of my favorite groups, is set to perform A Ceremony of Carols by Britten. That is glorious music.
Also watch for wonderful children's choirs in the area. The holidays are the perfect time to hear them, especially the Northwest Boys and Girls Choirs.