October is National Breast Cancer Awareness Month
Mona Locke Rejoins Komen Puget Sound
Oct 1, 2013, 5:34 p.m.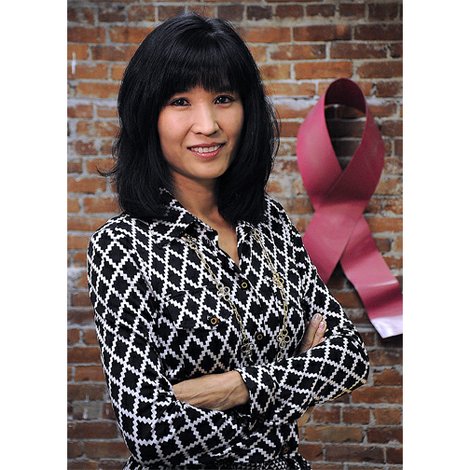 Former Washington State First Lady Mona Locke has returned to Komen Puget Sound, the local affiliate of the national organization, Susan G. Komen for the Cure, an organization dedicated to reducing breast cancer deaths and to finding a cure for the disease.
"I am pleased to return to Komen Puget Sound," says Mrs. Locke. "I am committed to working closely with staff, board and volunteers to continue the fight against breast cancer in the Puget Sound area."
Mrs. Locke is a veteran of Susan G. Komen for the Cure at both local and national levels. She served as Komen Puget Sound's executive director from 2007 to 2009. In 2009, she became Susan G. Komen's National Operations Director in Washington DC. She left that position to move to Beijing, China, when her husband, Gary Locke, was appointed U.S. Ambassador to China.
Mona Locke has returned as interim executive director of Komen Puget Sound through the end of December after the former director resigned to work hands-on serving the needs of poor and disadvantaged children in the U.S. and around the world.
Komen spokesman Jim Clune said Mona Locke was available for temporary work with the charity because she is moving back to the Seattle area with her children so her kids can attend school in Seattle—which is particularly important to her two daughters who are in high school. "Gary will be traveling to Seattle to be with Mona and his children, as well, as his schedule permits," says Clune.
Mrs. Locke brings a wealth of experience to the job. In addition to her work with Komen, she brings extensive non-profit experience. As Washington's First Lady, she co-chaired the Governor's Commission on Early Learning with Melinda Gates. She also founded the Foundation for Early Learning, a non-profit organization working to ensure that every child enters school prepared to succeed. Her career began in broadcast news.
October is National Breast Cancer Awareness Month, and offers a chance to raise awareness about the importance of screening and the early detection of breast cancer. About 1 in 8 women born today in the United States will get breast cancer at some point during her life. After skin cancer, breast cancer is the most common kind of cancer in women.
The good news? Many women can survive breast cancer if it's found and treated early. The five-year relative survival rate for all women with breast cancer found at a local stage (cancer that has not spread) in the U.S. is 99 percent. A mammogram – the screening test for breast cancer – can help find breast cancer early.
For information about breast cancer, research and the race for the cure, visit ww5.komen.org or the local organization, komenpugetsound.org