Innovative partnership between Providence ElderPlace and Full Life Care brings new healthcare and social services program to Kent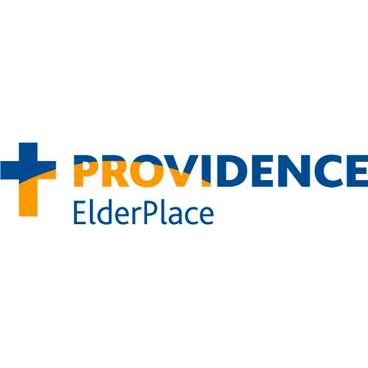 Kent, WA: Providence ElderPlace is joining with Full Life Care to expand its Program of All-inclusive Care for the Elderly (PACE) to Kent. This innovative partnership offers medical care and social services to seniors who wish to continue to live in the community, thus avoiding or minimizing stays in hospitals and nursing homes. The new program opens June 1, 2013.
Providence ElderPlace – Full Life, located at 7829 S. 180th Street in Kent, is the third PACE center in King County. This third center is made possible through a partnership with Full Life Care, an innovative leader in adult day health care for the past 30 years. The addition of the Providence ElderPlace-Full Life site enables expansion of Providence ElderPlace's service area to include Federal Way, Auburn, Maple Valley, and Covington.
"We are excited about expanding our services to further serve the residents of South King County," said Providence ElderPlace executive director Susan Tuller. "We are focusing specifically on serving residents of Kent, Federal Way and Renton. This expansion allows us to serve more people and more people closer to their home."
Providence ElderPlace is opening the new center in response to a growing need by seniors who want to be able to see their doctor or their nurse, get their medications, have lunch and participate in activities with their peers all in one place. The PACE center will house a full medical clinic with a geriatrician, registered nurses, physical and occupational therapists, in additional to offering social programs. This means that all current participants of Full Life Care and all seniors who are eligible in South King County will now have access to an array of medical and social services, allowing them to remain as independent as possible.

"This is a symbiotic relationship that is a win for vulnerable older adults and their families in our community, a win for Full Life and our desire to serve more in our community, and a win for Providence ElderPlace and its mission to grow," said Brian Osborn, program manager for Full Life Care's Adult Day Health Center in Kent.
"This will mean an easier life for Full Life Care participants who choose to enroll in PACE," Osborn said. "Individuals will no longer need to manage multiple doctor appointments, juggle multiple prescriptions from different providers, or piece together an array of services and supports that they may need to remain as independent as possible. Their doctor will be located in the adult day center, tests can be done on-site, specialists can visit with patients on-site, transportation is provided, housing is provided if needed, and medication costs are covered. This is a totally integrated and person-centered program."
Together Providence ElderPlace and Full Life Care will provide:
• Primary and specialty medical care
• Nursing care
• Occupational, physical and speech therapies
• Social workers
• Family and caregiver support
• In-home personal care services
• Prescriptions and over-the-counter medications
• Transportation services
• Planned day center activities
• Dementia day program
• Healthy meals