Getting more from your next medical appointment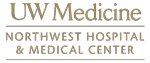 We're all extremely busy these days — patients and doctors alike. You have a lot more on your plate, while the average physician is seeing more patients each day than in years gone by. In order to get the most out of your next medical appointment, there are a few simple things you can do to maximize your time and your doctor's time.
The first step is to plan ahead. This starts when you make your appointment. When you call to schedule your visit, ask whether your doctor wants you to have any lab work or tests done before the appointment. If they are scheduled for the same day as your visit, find out if you are supposed to fast the day before or take any other preparatory actions. It's also worth asking if you can schedule the tests prior to, rather than after, your appointment, so that you and your doctor can discuss the results the same day. If you think that the testing or your other health concerns will take more time than your last appointment, don't hesitate to request a longer visit — 30 minutes rather than the standard 15, for example.
A few days before your appointment, write down the three most important health issues that you want to discuss. Don't list every question or concern you've had over the past year, however. Trying to tackle too many topics will prevent you and your doctor from delving into any problem in detail. As a result, you might not feel that your concerns are being addressed. If you have many health problems, schedule a follow-up appointment. It's also a good idea to keep a record of any worrisome symptoms you're experiencing. Be sure to include the number of times per day you have the symptoms, how long they last, how severe they are, and any other information you feel is relevant. A detailed, objective record can be invaluable to your doctor when making a diagnosis or creating a treatment plan.
On the day of your appointment, remember to bring your list of health issues to discuss and, if this is your first visit with the doctor, also bring your medical records and any notes that will help you explain your health history. Don't forget to list the names and dosages of all the medications you're taking, including over-the-counter drugs, medicinal herbs and dietary supplements. If you're not currently taking your prescribed medication, plan to tell you doctor and be honest about why. If you're unable to afford it or are experiencing unpleasant side effects, your doctor may be able to prescribe a different medication.
During your visit, feel free to take notes so that you can remember your doctor's explanations and instructions. If your doctor prescribes a new medication or recommends a treatment that you're unfamiliar with, make sure that you understand its purpose, any side effects to watch out for, and key information such as dosage and when it should be taken. You can ask for a handout or brochure to read through at home or to give to a loved one. If your doctor starts using technical terms or medical jargon that you don't understand, don't be afraid to request a simpler explanation. And never hesitate to ask questions.
If your doctor recommends a health screening such as a mammogram or cholesterol test, schedule it before you leave the clinic. That way, you can also schedule a follow-up appointment with your doctor to discuss the test results at the same time.
By taking a few steps to prepare for your next appointment, you can ensure that you and your doctor accomplish your wellness goals. The more productive your next medical appointment, the greater the benefit to your health.
John L. Verrilli, M.D., specializes in internal medicine and diagnosis at Richmond Internal Medicine. For more information, visit richmondclinic.com. Follow him on Twitter: @JohnDocMD.