Dale Chihuly – Legendary Master of Glass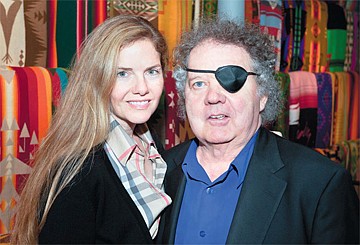 In honor of his seventieth birthday in 2011, Tacoma held quite the birthday bash for their favorite native son, Dale Chihuly.
The celebration included a lecture by the iconic artist, a reception and exhibition at the Tacoma Art Museum (TAM), and a book of exquisite photographs, Dale Chihuly: A Celebration, that describes how Chihuly's love of the natural beauty and art of the Pacific Northwest became major influences on his work.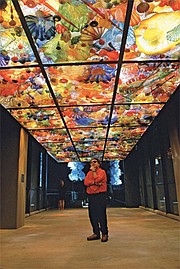 TAM director Stephanie Stebich writes in the forward, "When you come to Tacoma, you know immediately that you have arrived in Dale Chihuly's hometown. Evidence of his generosity and love for the city are everywhere—from the historic Union Station, a former train depot now filled with major eye-catching installations, to the spectacular Chihuly Bridge of Glass that serves as a welcome to downtown for pedestrians and motorists alike." She tells of his gifts of major pieces to the TAM in honor of the artist's mother, father, and brother. And she notes other installations and support Chihuly has given to organizations around the city.
"Without his vibrant art and expansive vision, Tacoma would be a very different place."
Chihuly's generosity, vision, and influence are without question. Because of Chihuly, the Pacific Northwest has become a Mecca for glass artists and glass lovers from around the world. What's more, this bold, prolific, innovative, one-of-a-kind artist and entrepreneur has forever changed the nature of glass itself, transforming it from a decorative art and functional craft to a fine art reaching monumental scale.
Chihuly's artworks can be seen in the permanent collections at more than two hundred museums around the world, and can also be found at concert halls, universities, garden conservatories, luxury resorts and other widespread settings and locations. In 1994, President Bill Clinton presented Chihuly's work to Queen Elizabeth and French president François Mitterrand.
The Northwest is blessed with myriad opportunities to see Chihuly's work including the new kid on the block, Chihuly Garden and Glass, located at the foot of the Space Needle. The exhibition opened one year ago, in May of 2012. At the dedication ceremony, Chihuly said, "It is every artist's dream to be able to showcase their work in one place and I am pleased to have this opportunity in my home community. The best works of my career are brought together in this exhibition and I hope everyone likes it." Chihuly Garden and Glass features an Exhibition Hall and the centerpiece Glasshouse – a dramatic structure housing a suspended 1,340-piece, 100-foot-long glass sculpture. The Garden provides a backdrop for sculptures and other installations.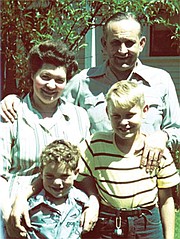 The Beginnings
Dale Patrick Chihuly was born in Tacoma on September 20, 1941.
"My father came out of the coal mines and became a meat cutter, then a union organizer," he writes in Chihuly: 365 Days, a richly-photographed book showcasing forty years of his work. It is peppered throughout with personal observations by the artist. "My mother was a housewife…and I was close to my brother, who was six years older than me." Tragically, his brother was killed in a Navy Air Force training accident when Dale was only fifteen. "The next year my father died of a heart attack when he was fifty-two, and that left my mother and me with no money, in debt, and my mother never having worked for all the twenty-five or thirty years that she'd been married. And so my mom went to work as a barmaid, more or less, at a tavern nearby the house."