Women Rising at Hedgebrook
Mar 15, 2013, 6 a.m.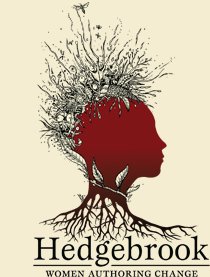 Women Rising at Hedgebrook
Carolyn Forché and Local Poets Raise the Roof of Town Hall
Celebrated poet Carolyn Forché joins a stellar line-up of local Hedgebrook poets and performers to celebrate Hedgebrook's 25th anniversary and extraordinary alumnae community in an evening of poetry and song.
Author of four award-winning books of poetry, Ms. Forché's work as a "poet of witness" is revealed not only through her own writing, but also through her work as an editor, translator, teacher, and activist. She is the recipient of a Guggenheim Foundation Fellowship, which enabled her to travel to El Salvador, where she worked as a human rights advocate. Her articles and reviews have appeared in The New York Times, The Washington Post, The Nation, Esquire, Mother Jones and others. Ms. Forché has held three fellowships from the National Endowment for the Arts, and in 1992, received a Lannan Foundation Literary Fellowship. She is co-chair of Hedgebrook's Creative Advisory Council and 2007 Hedgebrook Fellow.
When: Tuesday, April 9th at 7:00 pm*
Where: Town Hall Seattle, 1119 Eighth Avenue, Seattle
Tickets: $15
About Hedgebrook: Hedgebrook supports visionary women writers whose stories and ideas shape our culture now and for generations to come. Located on Whidbey Island, Hedgebrook offers one of the few residency programs in the world exclusively dedicated to supporting the creative process of women writers, and bringing their work to the world through innovative public programs. Hedgebrook was founded on Virginia Woolf's belief that giving a writer a room of her own is the greatest vote of confidence in her voice. What we've discovered in the ensuing decades is the power of community: bringing women together is equally important in nurturing and informing their voices, and emboldening them to speak.
At the end of a day of writing, all six residents come down to the farmhouse kitchen and share a meal, their stories, histories, breakthroughs and roadblocks. They give advice and feedback, and challenge each other to take risks. A community forms around the kitchen table, bonds deepen through conversation, and writers leave knowing they are part of the larger Hedgebrook community in the world.
For more information, call 206-325-6773 or visit www.hedgebrook.org
Editor's Picks
Kids of 9/11 get a voice on TV as 10th anniversary looms

Which is worse in pregnancy, snuff or cigarettes?