Optimism can help Boomers in a funk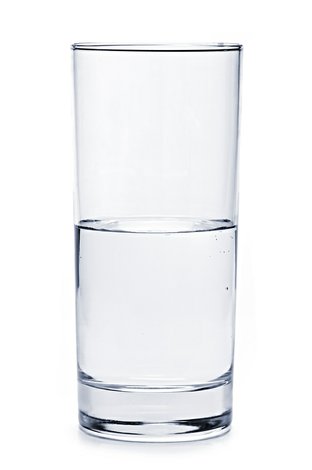 The country's largest generation feels they have gone from boom to bust. And the situation is turning their mood rings dark.  Baby boomers have a lot on their minds.
Living longer and healthier is getting some intense focus as Boomers begin turning 65. This year 10,000 of them will hit that mile marker each day. The trend will continue for the next 18 years.
Boomers are in a funk.  They have the highest rate of pessimism among all age groups studied in a Pew Research Center survey. The gloom could be related to a number of factors, including stressful jobs and general dissatisfaction with the direction of their lives.
Their big concern is how to retire given the current economy.  Retirements are being postponed by many, while some who had already retired are having to reenter the workforce to make ends meet.  As pessimism builds, stress levels rise having an impact on health. "Stress can wreak havoc on the body," according to the Cleveland Clinic, "resulting in aches, pains, and other symptoms."
Seeing the glass half full
Boomers might want to revisit a lesson from their childhood as they address this unhealthy trend:  Is the glass half empty or half full? It turns out that a "glass half full" is good medicine. Optimism is more than an admirable trait.  It's a potent disposition that benefits the body and can add years to your life.
The Harvard Medical School reports on one U.S. research project spanning 40 years that looked at 6,959 students who participated in a comprehensive personality test in the mid-1960s.  "All in all, pessimism took a substantial toll; the most pessimistic individuals had a 42% higher rate of death than the most optimistic."
"Challenge your mind" is one of the recommendations Harvard makes among 10 steps toward a longer, healthier life.  I take that as test your thinking, question how you look at things, and take control of your thoughts.
When it comes to taking charge of my outlook, I remember one of my heroes from the Bible, Paul (Saul of Tarsus).  This guy was initially a real sourpuss.  He was hurtful, vengeful, and definitely could be considered mean-spirited.  Then after a heavenly revelation, his demeanor changed drastically.  He became a champion for humanity. 
Paul gives some good advice when it comes to taking control of our thoughts. He writes: 
Finally, brethren, whatsoever things are true, whatsoever things are honest, whatsoever things are just, whatsoever things are pure, whatsoever things are lovely, whatsoever things are of good report; if there be any virtue, and if there be any praise, think on these things. (Phil 4:8)
A good friend, a Boomer like me, likes to quote Einstein who is believed to have said: "We can't solve problems by using the same kind of thinking we used when we created them."
Keeping our thoughts on a positive trajectory does the body good. It diffuses the stress that sometimes seems to bend us into pretzels. For me, optimism, borne of a spiritual outlook on life, has had an observable impact on the quality of my life. Looking for fresh inspiration and fine-tuning my thoughts into a "good report" makes a difference.
Paul's optimism, cultivated through his spiritual insight, turned his "glass half empty" world into one of positive reform.  Perhaps taking a stance for blue skies and silver linings is a good prescription for healthy living.