Longer, healthier living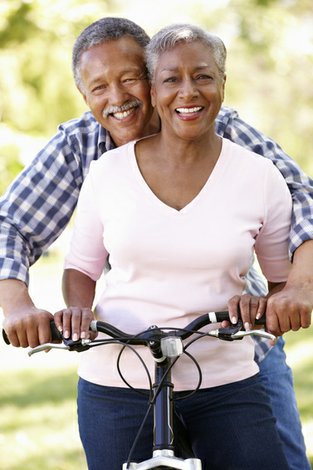 After examining what some believe leads to longer and healthier living, here are at least eight approaches I have found:
The wide variety of these contradictory theories reveals the sweeping net society is casting in its search for lasting health. The theories also indicate an abundance of misinformation and fears about aging.
Ken Dychtwald, Ph.D, a gerontologist, writes regarding the signs of those afraid of getting old and those afraid of the elderly. Two misconceptions he lists are:
If young is good, then old is bad
If the young have it all, the old are losing it
Research and my healing practice have led me to believe just the opposite, that it may be possible for you and me to exchange decline for continued health and advancement.
Conformation that our health could be extended, regardless of age, can be found in the evidence that links thought to a life that approximates ageless living.
Many years ago, The Lancet, one of the world's leading general medical journals, described the experience of an English woman. The woman became insane and lost track of time because someone she loved abandoned her. Believing she still lived in the same hour that her lover departed, she never appeared to age.
Mary Baker Eddy, an early pioneer on health, thought, spirituality, and the powerful connection they have to each other, detailed the English woman's experience.
In Science and Health with Key to the Scriptures, Eddy wrote, "Having no consciousness of time, she literally grew no older. … When she was seventy-four … she had no care-lined face, no wrinkles nor gray hair. … Asked to guess her age, those unacquainted with her history conjectured that she must be under twenty."
Eddy surmised:
"The bodily results of her belief that she was young manifested the influence of such a belief. She could not age while believing herself young, for the mental state governed the physical. … The primary of that illustration makes it plain that decrepitude is not according to law."
Besides Eddy, other voices in the discussion on health and aging suggest that spirituality has an impact.
Dr. Mimi Guarneri, author of The Heart Speaks: A Cardiologist Reveals the Secret Language of Healing, in an interview with Spirituality and Health was asked, "If you had to pick one alternative practice for this entire country, what would it be?"
Dr. Guarneri answered: "Meditation. Because I firmly believe when people have peace inside, when they go in and they feel connected to something larger than themselves. …They start to have healthier behaviors. I have really changed from looking at health from a physical outside-in to a spiritual inside-out."
Gertie King, a friend of mine, had confidence in a "spiritual inside-out" approach. Her spiritual method enabled her to remain healthy and active. She was 108 when I asked her how she got to Texas. She replied, "Covered wagon."
I heard Gertie tell others that once when she suffered with a physical difficulty, she told herself, "That's against the law!" She was immediately free of the difficulty.