Lincoln City Summer Kite Festival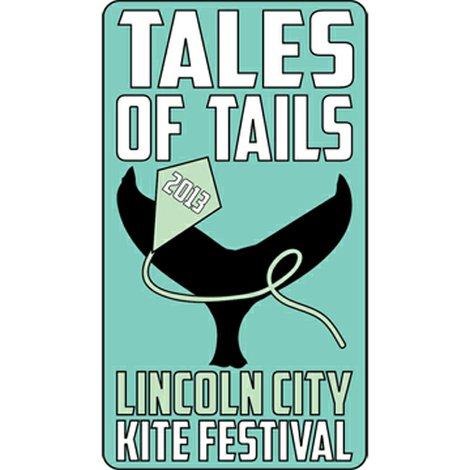 Lincoln City, OR – Kite fliers from across the Northwest and beyond will be gathered at the D-River Wayside on June 22 & 23 for the 29th Annual Summer Kite Festival in Lincoln City. A celebration of both professional and leisure kite fliers with some of the most colorful big "show kites" in the world.This year's theme is "Tales of Tails,"honoring the pod of Gray Whale kites that will be on display throughout the two-day festival.
This year's festival will mark one of the final performances byTeam iQuad, a key crowd pleaser for the event year after year. Team iQuad has been together since 2006 and has performed around the world entertaining with their unique synchronized kite flying routines set to music piloting quad line Revolution kites.
Free hands-on Indoor Kite Flying Clinics will be offered on the Fridays leading up to the weekend festival on June 7, 14, and 21st from 2-4pmat St. Peter The Fisherman Lutheran Church, 1226 SW 13th St in Lincoln City. The clinics will be led by local expert Jerimy Colbert and Amy and Connor Doran of the Dare to Dream Program and NBC's America's Got Talent. All participants receive a complimentary indoor kite kit to assemble, fly and keep. More complex single, dual and quad lines kites will be available to try. All skill levels and ages are invited. Space is limited, and pre-registration is strongly suggested. Call Suzanne 541-996-1273 to register.
For more information about the Lincoln City Summer Kite Festival contact the Lincoln City Visitor & Convention Bureau at 800-452-2151 or visit www.oregoncoast.org/summer-kite-festival.
29th Annual Summer Kite Festival, June 22 & 23, 2013
D River State Wayside, Lincoln City, Oregon
10am: Opening Announcements.
10-11am: Meet Pacific Power and Light's Kite Safety Man! Learn the safe way to enjoy kite flying!
11-1pm: Kite Making Workshop with Phantom Star Designs; $5 Tyvek Kite Kit.
10-12noon: Performances by featured fliers.
10-2pm: FREE Kids Kite Making Workshop: Calling all Kids! Make your own paper kite that actually flies!

10-4pm: Kids Passports! All kids will receive a FREE passport to the world of kites. Collect autographs from the featured fliers to win great prizes! Passports are available at the Event Tent.

10-4pm: BIG Kites - including a pod of life-size Whale kites – adorn the Lincoln City sky!
10-4pm: Raffle Prizes! Enter to win Lincoln City Signature Glass Floats, gift certificates, kite-related prizes and more! Raffle tickets are $1 each, or 6 for $5. Help us keep our beaches clean and receive a FREE raffle ticket! Exchange a full bag of beach debris at the Event Tent for your ticket.
12noon: Running of the BOLs: Bragging rights to those who can run the fastest into the wind while harnessed to a doughnut shaped kite! Register on the field during the event.
2pm: Kids Parade: After making their kites, the kids parade down to the beach to show-off their incredible creations!
2:30-4pm: Performances by featured fliers.
4pm: Festival close
Schedule is subject to change due to circumstances beyond our control, including weather. Times are approximate.