Jean Enersen: Seattle's First Lady of the News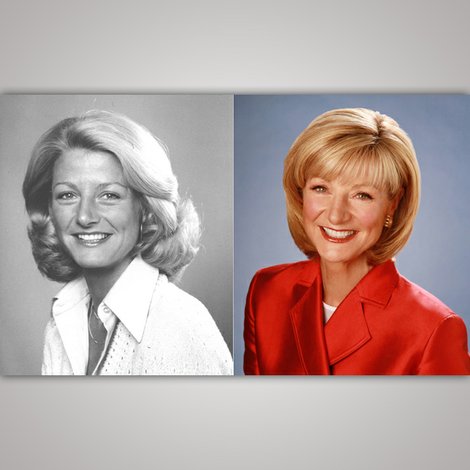 If you check out Jean Enersen's page on the KING 5 News website, you'll see that she is consistently named the most popular and respected news anchor in the Northwest.
Jean co-anchors KING 5 News weeknight broadcasts at 5pm and 6:30pm with Dennis Bounds. Chances are you already knew that. But did you know that this nationally-recognized news professional was one of the first women in the country to anchor television news?
Jean has won just about every award possible in her forty-four years with KING 5. She has interviewed several Presidents of the United States and co-hosted NBC's Today show. Her accomplishments are far too numerous to list.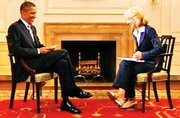 And Jean is proud to say that she was raised in Seattle.
"I grew up here. I'm one of three kids. My dad was in retail and my mom was a speech teacher," reports Jean. "Dad used to foster great discussions around the dinner table. Well, more like debates," she adds. "We had pretty robust discussions about current events. My father liked to argue both sides of an issue. And my mom used to take us out under the peach tree to practice speeches." As you can imagine, Jean, her brother Miles and younger sister Marie didn't always relish these lessons, but they have served all three very well.
"My brother is a lawyer and argues in front of the courts. My sister is a teacher." And Jean, of course, has spoken to untold millions in front of a camera for the better part of half a century.
"We're a real close family and we get together a lot," says Jean. "Our family is bonded by our love of the Northwest. We enjoy swimming, skiing and water skiing, hiking and camping. The tradition continues, not only with my siblings, but with my kids, too."
Jean speaks of her two daughters, Sarah and Jenny, with evident pride. "They are both very athletic. One was with the Sounders soccer team at the time it was a professional team. And she was a Division I champion in college. The other daughter won a national championship as a rower in an eight-oared shell with college crew. They continue to be very athletic." She reflects on active lifestyles, a theme that runs with obvious flair throughout her life. "As parents, we want our children to be happy and healthy. It puts a good floor under them so they can accomplish what they want in life."
While life as a working mom wasn't always easy, there were pluses, too. "Oh yes, it was hard. But the kids provide different joys and challenges than work. And sometimes work is a good outlet away from the kids!"
Jean is sympathetic toward families that don't have the resources she had, including single moms and low-income women who are not able to count on support from others. "The issue has fostered my work with the YWCA. I had a good education, a good job and could provide for my kids. My work at the YW is for families that need a little support so they can become self-sufficient."