5 essential items to take with you on your Alaskan cruise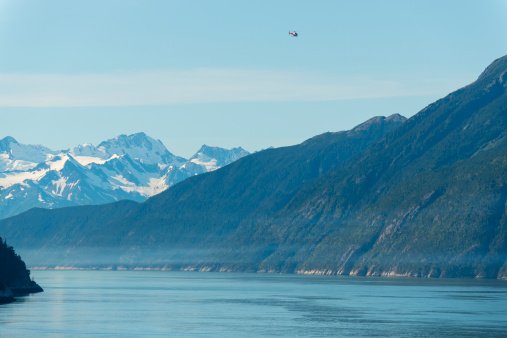 When travelers set a course for destination world travel, Alaska cruising always comes to mind. Cruising Alaska remains one of the most popular for the scenic beauty, ports of call and lavish offerings by the various cruise lines that cater to those who want to be pampered when traveling to this destination. Knowing exactly what to pack can leave a traveler puzzled if they have never been to Alaska.
Packing for an Alaskan cruise depends much on the type of cruise that is planned. There are a variety of cruises to this wonderful destination that allows the traveler to experience adventure from the majestic wildlife to the natural wonders that can be viewed from the deck of the cruise ship. Many travelers go to Alaska for outdoor sports, including fishing and kayaking and many for the shore excursions. Once a cruise is planned, decide what excursions may be part of the trip. Depending on the level of activity that is desired, it could create the need for certain items to be taken along that many travelers may not consider
Clothing
Cold comes to mind, but the cruising season to Alaska is designed to avoid most inclement weather. Be prepared to experience wet and cold conditions by packing cruise wear clothing that can be layered. Lightweight jackets, t-shirts, vests or heavy jackets should be planned, as well as rain jackets or ponchos.
It is smart to check with the cruise line for their suggestions but going to Alaska most always requires hats and gloves, thick socks and jackets. If any outdoor activities are scheduled, such as hiking or other shore excursions, hiking boots and parkas are recommended. Long underwear is advisable. However, in warmer weather, travelers may want to take a dip in the pool or Jacuzzi and pack shorts and bathing suits for shore excursions. Many Alaskan cruises are more relaxed when it comes to evening attire. If that is the case, nice slacks and sport coats and street-length dresses or pantsuits will be fine.
Essential Packing Suggestions
There are other important items that should not be forgotten on an Alaskan cruise, but the items that are essential to a great cruise include:
Comfortable shoes;
Hat or headband to cover the ears;
Camera and extra batteries for the camera;
Binoculars;
Face, body moisturizers and lip balm to protect from the wind.
A journal is also a great item to pack since every minute of an Alaskan cruise should be remembered. The wildlife, glaciers and unique experiences should be recorded. Other personal items and important paperwork, such as passport, identification and airline tickets should not be forgotten. Once packed, the only thing left to do is sit back and enjoy the once-in-a-lifetime experience of Alaska cruising.
Content Provided by Spot55.com