Christmas Spirit ala Junior High School, 1967
A Washingtonian Yankee in King Solomon's Court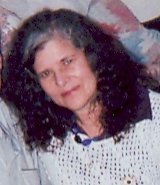 It's the Winter of Christmas Love, Man
"And the man with the candle flame eyes just breaks down and cries," went one of my fellow eight grader's compositions in Honors English, North Mercer Junior High (now gone). The year was 1967. Sergeant Pepper's Lonely Hearts Club Band had just been released by the Beatles. "The man with the candle flame eyes" was a reference to Jesus Christ, the man whom Christmas had been named after. The song, "Lucy in the sky With Diamonds" offered the line, "The girl with kaleidoscope eyes" which had inspired my 8th grade classmate to carol about "The man with the candle flame eyes."
Let's Talk about the Ghost of Christmas Past
What am I trying to say? Today in the 21st century, Christmas has turned into a mere shadow of the original holiday. Let's all remember how the Three Wise Men brought gifts of Frankincense and Myrrh to the Christ Child, who lay wrapped in swaddling clothes in the manger. That is how the custom of gift giving originated. Hanging stockings "by the chimney with care" came later when Father Christmas, alias Sinter Klaus would leave a lump of coal in your stocking to show if you had been a bad or good girl.
How can you forget Those Three Chipmunks, Alvin, Theodore and Simon
One of my favorite Christmas songs was sung by the cartoon characters, the three chipmunks, Alvin, Theodore and Simon. They harmonized on, "Hurry Christmas, hurry fast. Want a train that loops the loop." This song was more about receiving than giving, which to me embodies the today's Christmas spirit.
"What's it all About, Susan, is it just for the Moment"
Christmas has become so commercialized that the Santa Claus in my favorite shopping mall made his appearance in the third week of November instead of coming down the chimney in December. What I like best about Christmas is giving someone a present -- it is like giving myself that very present. "It is more blessed to give than it is to receive," wrote the ancient men whose words led us on a journey through the Bible. Now that you have heard this Washingtonian Yankee in King Solomon's Court, may you savor that "figgie pudding and bring it right now." Perhaps you'll give an extra dollar to your special charity down "Santa Claus Lane."

"And that's what Christmas is all about, Charlie Brown."
Editor's Picks