Creating Holidays for Changing Families
Magic at Midlife: Your Relationship Roadmap for Romance After 40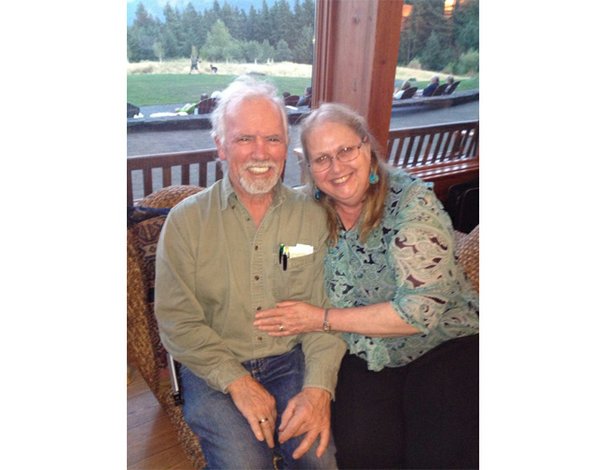 In this column, we talk about relationships that begin in midlife or beyond. Whether you and your partner have been together for a few weeks or several years, holidays can present a challenge. Every family develops its own holiday traditions and routines, and trying to merge them can be…interesting.

James and Maria have been together for less than a year, and this will be their first Christmas living together in Seattle. James' children by his first marriage (who are in their early 20s) expect him to travel to California for Christmas at their mother's home, as he has done for the past ten years. His children have only met Maria once, and having her join the celebration at James' ex-wife's home doesn't seem like an attractive option to anyone. Maria's daughter, who lives in the local area, is more welcoming to James, and would like the two of them to be there on Christmas morning to watch Maria's grandchildren open presents. Maria has typically spent quite a bit of money on presents for her family even though her budget is tight, and she loves sharing the holidays with her daughter and grandchildren. Neither James nor Maria wants to be apart for Christmas. However, James would feel guilty if he didn't see his kids, and he is afraid they will resent Maria if he doesn't make the trip. Maria can't bear the thought of missing Christmas with her grandchildren, and is a bit irritated that James has suggested she cut back on Christmas gifts this year.
There are no "right answers" to this dilemma, and there is probably no way to ensure that everyone is 100% happy. There are, however, some keys to handling the situation in order to minimize conflict. First, James and Maria each need to acknowledge and respect the importance of their existing family relationships and traditions. If they set this situation up as a loyalty test, everyone will lose. Second, unless they have combined their finances, Maria's Christmas spending is up to her. In this case, even though they have begun making spending decisions together, James decides it is wiser to suggest economizing on something else, because he recognizes that the gifts are very important to Maria. Instead, he decides to help Maria find the presents she wants to buy at the best possible price, which turns out to be a very workable compromise that Maria appreciates.
James is still faced with the decision about traveling to California. In truth, he has always found the holiday celebration at his ex-wife's home to be a bit awkward and unpleasant, although he does enjoy seeing his kids. After some consideration and discussion with Maria, he decides that instead of traveling himself, he will send his son and daughter airline tickets for a visit to Seattle in January. Maria offers to spend a few days at her daughter's home during this time so that James can have time alone with his kids. They plan for Maria to join in a couple of low-key activities so she and James' children can get to know each other better. As it turns out, James' son and daughter are pleased at the prospect of a trip to Seattle and having some quality time with their dad. When they gripe about his missing Christmas in California, he jokes that Christmas has been moved to January in Seattle and he creates a traditional holiday celebration during their visit.