You mean we're related?
How to find your interesting ancestors for free
Suzanne G. Beyer and Greg Green | Apr 19, 2013, 2:08 p.m.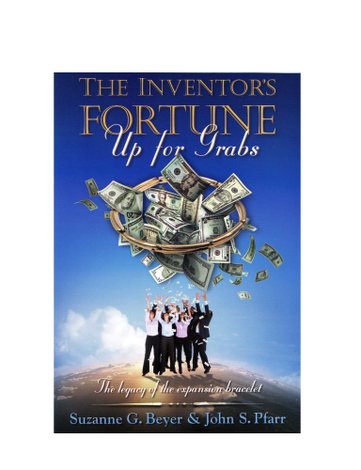 by Suzanne G. Beyer
The first email arrived November 9, 2011, shortly following the television show, Investigation Discovery "The Will," where my Great Uncle Art Hadley's estate was featured. The email was addressed to my husband, Don. It was from Greg Green, a friend and neighbor of 15 years. It read:
BTW, tell Sue I am a Gay. Seriously! My great great grandmother was Florence Mabel Gay.
I laughed wondering, "Hmm, how many more people will emerge from the woodwork wanting to claim some of my Great Uncle Art's multi-million dollar estate!"
My co-written book, "The Inventor's Fortune Up For Grabs" by Suzanne G. Beyer and John S. Pfarr, caught the producer's eye at Investigation Discovery, nine months prior to the episode's appearance. The production crew filmed and interviewed my cousins, our attorney and me to create the dramatic show about who would inherit my great uncle's fortune.
Jokingly, Greg asked, "So, am I a part of the will?"
There came a flurry of notes to me throughout the day, as Greg proceeded to unravel our family heritage. One email read:
John Gay, who immigrated to America from England in 1630, is our shared grandfather. I descend from his first son, Samuel, and you, from his second son Hezekiah.
I could only trace my grandfather's family back to my Great Great Grandfather, Joseph F. Gay, born 1818, who had ten children. However, Greg's research was quickly unraveling a story which united us as --- Cousins!
No, Greg wouldn't get any of Art Hadley's fortune, since Art was on my grandmother's side of the family, not my grandfather's. There was nothing in this for Greg except that genealogy and history are Greg's passion. Another email arrived.
Some more on John Gay, and a surprise! John Gay was a Puritan who came over from England between 1630 and 1633, and settled for a while in Watertown, Mass. Soon after, coastal towns were in fear of Indian attacks and he petitioned the King to establish a couple villages inland to act as buffers. In 1636, John Gay and 30 families paddled up the St. Charles River in dugout canoes to the Indian village of Tiot. There they established the town of Dedham. John Gay signed the original charter.
This email continued:
Dedham today is known for having the oldest wood structure in North America, a house built in 1637 by one of those original founders, Jonathan Fairbanks. It is almost certain, given the community structure at the time, that John Gay helped Jonathan Fairbanks build his famous house. They certainly paddled the St. Charles River together and established the town together.
Now, why would Greg or I care about this Jonathan Fairbanks guy!
Greg discovered a book on-line, "The Early Records of the Town of Dedham Massachusetts, 1636-1659." The book revealed information about Dedham that rang a bell with Greg.
Greg knew that our mutual friend, Randy Fairbanks, traveled to Dedham on a family vacation to visit the oldest wood house built by his ancestor, Jonathan Fairbanks.