Too much and Too little - for your health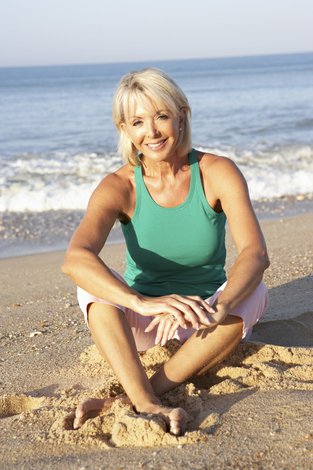 Too much and Too little. They sound like characters in a Dr. Seuss book, don't they?
Unlike the lovable and rambunctious Thing 1 & Thing 2 in The Cat in the Hat, when it comes to health care, Too much & Too little are not at all amusing.
It's important that if you are suffering, you should receive immediate and responsible care. However, it seems that getting the desired care, and a healthful amount, can sometimes be as difficult as balancing yourself on a ball while holding a teacup, a cake, three books, a fish in a bowl, a rake, an umbrella and many more items.
Seuss' Cat in the Hat accomplished this tremendous balancing feat, but of course the story is a fictional cartoon. Since Too little can keep us from receiving all the care possible and Too much can be equally harmful, when it comes to our physical and mental care, I believe, a healthy balance can be achieved.
In my own experience and healing practice, I've found that when you and I are completely absorbed in what our bodies are doing, we usually don't give much consideration to the spiritual nature of our life and health.
Could it be that when the spiritual is neglected, the quality of care giving and receiving is at risk of becoming Too little? Let's consider how the spiritual can help bring more balance.
Research is confirming the impact that spirituality and prayerful treatments have on physical health.
KidsHealth, part of The Nemours Foundation's Center for Children's Health Media, explains: "Doctors and scientists once avoided the study of spirituality in connection to medicine, but findings within the past 10 years have made some take a second look. Studies show that religion and faith can help to promote good health and fight disease."
A New York Times article Overtreatment is Taking a Harmful Toll recently reported that "an epidemic of overtreatment — too many scans, too many blood tests, too many procedures — is costing the nation's health care system at least $210 billion a year, according to the Institute of Medicine, and taking a human toll in pain, emotional suffering, severe complications and even death."
Authors of a study published in the Journal of the National Cancer Institute examined the details of over-doing-it. They explained, "We estimated the magnitude of overdiagnosis from randomized trials: about 25% of mammographically detected breast cancers, 50% of chest x-ray and/or sputum-detected lung cancers, and 60% of prostate-specific antigen–detected prostate cancers." They described "overdiagnosis" as "the diagnosis of a 'cancer' that would otherwise not go on to cause symptoms or death."
The authors concluded their report by stating, "Whereas early detection may well help some, it undoubtedly hurts others. In general, there is no right answer for the resulting trade-off—between the potential to avert a cancer death and the risk of overdiagnosis. Instead, the particular situation and personal choice have to be considered."
There are many reasons why patients are prescribed multitudinous tests and procedures. I won't attempt to explore them here. But, perhaps, since a more patient-centered care that includes "personal choice" is gaining more acceptance in health care, better informed patients will be moving themselves away from both Too much & Too little.