The pros and cons of buying travel insurance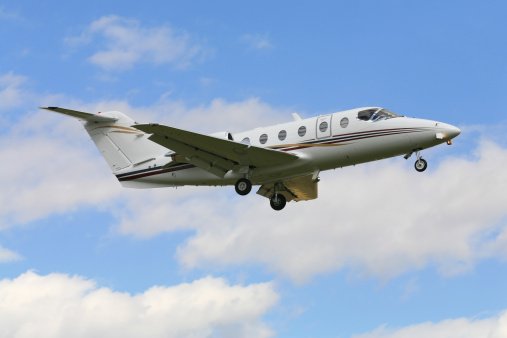 Some people spend years saving up for their dream vacation. Because of that huge financial investment, it's important to invest in travel security. After all, you need to protect yourself from the possibility that circumstances could cast a pall over what should be the time of your life. While insurance of any kind is not exactly an enjoyable subject to think about, it might be worth your while to look into travel insurance when planning your vacation. But before you actually spend your hard earned money on it, let's first take a quick look at some of the pros and cons of purchasing travel insurance.
The pros of buying travel insurance
Travel insurance usually covers you in case of a medical emergency. Let's say you're on the cruise of your dreams eating to your heart's content, when all of a sudden your gall bladder goes into attack mode: A trip to the ship infirmary, medications, and possible emergency surgery are sure to cost you a fortune. Many medical insurance policies will not cover you out of network, or will only cover a small portion of the costs if this happens. Selecting a travel insurance policy with emergency medical coverage is sure to lessen this financial blow.
Sometimes, things outside of your control can cause you to have to cancel your vacation. Most travel insurance plans will cover your trip costs for events such as severe weather, natural disasters, canceled flights, or cruise ship malfunctions. A severe hurricane or earthquake that forces your flight or cruise to be canceled or your hotel to close can leave you out of pocket, but travel insurance can reimburse you for most or all of your costs.
Coverage for lost, stolen, or damaged luggage is provided by many travel insurance policies. Your luggage is very important and valuable, and you're not always able to keep it in your sight. If your bags are lost or damaged, you could be out hundreds of dollars -- maybe even thousands. If you're going to purchase travel insurance, it's wise to make sure that your luggage is covered.
The cons of buying travel insurance
The first thing you should consider when purchasing travel insurance is whether or not the price outweighs the cost of the trip. A one-night hotel stay in the next state over may not be worth covering if the cost of the insurance meets or exceeds the cost of the trip itself.
Travel insurance might be completely unnecessary. Understand what other coverage options you have before buying travel insurance. If you paid for your vacation with a credit card, your credit card company may offer the same or similar coverage as the travel insurance. Also, check with your medical coverage. Some medical insurance plans will grant coverage if you're on vacation and out of network.
If you've decided it's worthwhile to have travel insurance, check with different providers, read the entire policy (including the fine print), and ask questions of your agent. Like most other insurance types, travel insurance policies can be full of restrictions. Understand what restrictions your policy has before deciding to buy it.
Finally, make sure that you thoroughly research the company selling the travel insurance policy before you buy. Taking this extra precaution can go a long way toward saving you from experiencing the unlikely yet entirely possible risk of travel fraud.
Content Provided by Spot55.com