Protecting your nest egg: How to identify investment fraud warning signs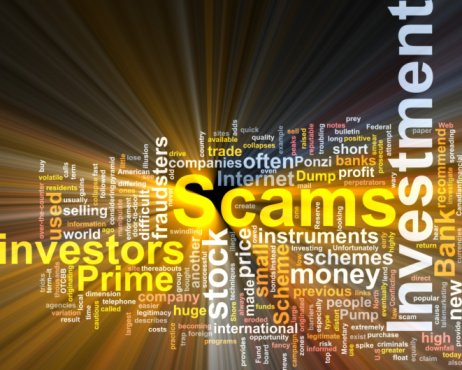 These days, con artists don't come at you in an obvious fashion. The ready availability of official websites and rented office space make it entirely possible for scammers to take you for all you're worth, all the while maintaining an honest and reputable outward appearance. If you want to protect yourself against the risk of investment fraud, you've got to learn to look beyond the exterior and recognize the telltale warning signs that you're dealing with a crook.
Beware the unsolicited approach. Most legitimate professionals won't come to your door or call you out of the blue to offer you a secret investment strategy unless you've already expressed interest through other channels.
Riches don't come overnight. Anyone assuring you that your monetary investment will turn a quick dollar is more than likely not on the up-and-up.
High pressure tactics are one of the most obvious signs that someone's trying to perpetrate investment fraud at your expense. Just remember that not all con artists are overt in these tactics -- many use subtle ways of applying pressure and making you go against your better judgment.
There's no such thing as a "secret sauce." If someone comes to you with an investment strategy opportunity and claims that it's something known only to a select few, you're probably dealing with a less than scrupulous scammer.
"Once in a lifetime" opportunities don't exist. You've lived long enough to know that the investment market is cyclical, and that what goes around always comes around again. One of the hallmarks of a fraudulent investment strategy is the claim that you'll never have the same opportunity again.
Protecting your nest egg requires smart investment strategies, but it also requires that you steer clear of those who'd seek to bilk you out of your life's savings. By staying sharp and alert to the obvious signs, you can avoid losing your savings to money crooks.
Content Provided by Spot55.com