What Washington State Seniors Need to Know About Health Care Reform and Dental Benefits
Sep 5, 2012, 1:19 a.m.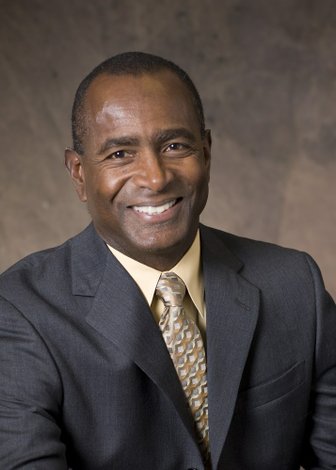 It's no secret that people in this country are living longer. Seniors are more vital, active, and engaged than in any time in history. Seniors, in fact, represent 13 percent of the nation's population and by 2030, will be 50 million strong. And in King County the numbers are even higher. In 2010, 313,000 seniors were living in King County and it is projected that in 2015 that number will increase by 16 percent, to 392,000*.
One of the keys to enjoying retirement is, of course, good health. Yet with employer-sponsored dental benefits coming to an end upon retirement, and health care reform an increasing reality, seniors have good reason to educate themselves on the best options for maintaining their oral health.
In Washington state, when the changes take effect on January 1, 2014, oral health care for children will be included in the mandated plans, but not for adults or seniors. Dental insurance providers are rising to the challenge, developing benefit structures that are both cost-effective and health-effective. These products will be available for purchase both on and off the Health Care Exchange and individuals will be able to select a dental plan that best fits their current needs.
Nearly 70 percent of Washington state seniors ages 55 to 64 have dental insurance. But by age 75 only 35 percent do, likely due to retirement. Although some retirees may be tempted to "do without," the cost – both health wise and financially – of forgoing preventative dental care can be catastrophic. It's critical to continue seeing your dentist regularly throughout the lifespan to protect your teeth and your smile.

Consider*:

• Up to 30 percent of seniors take a variety of medications that can cause dry mouth (xerostomia), which can lead to rapid tooth decay, gum disease, and tooth loss
• Poor oral health can affect a person's ability to chew, speak, smile, and maintain adequate nutrition
• Without regular dental care, many adults seek care in costly emergency departments
In addition, with age the benefits of maintaining good oral health extend well beyond the teeth. A number of serious diseases manifest symptoms in and around the mouth and throat. Your dentist may be the first to detect serious diseases such as diabetes, HIV/AIDS, leukemia, Lou Gehrig's disease and several oral cancers.

Diabetes in particular is linked to oral health. Studies have found a three times greater risk of diabetes complications—such as kidney and heart disease—in those with periodontal disease. Poor gum health makes it harder for the body to control blood sugar. Poorly controlled blood sugar accelerates gum disease. You can help arrest the cycle by working with your dentist and physician as partners in maintaining good health.
As health care statutes evolve and change, one rule remains imperative: seniors will continue to need regular dental care to protect their oral health and overall health. We encourage you to educate yourself about the ever-changing marketplace and demand innovative dental benefits and care from providers you trust.

Dr. Ron Inge is vice president and dental director for Delta Dental/Washington Dental Service and executive director of the Institute for Oral Health. For more information, visit www.DeltaDentalWa.com.
*Area Agency on Aging of Seattle King County, Seattle's 60 and Over Population Estimates & Projections, 2000-2011
Behavioral Risk Fact Surveillance System Survey Data, 2008

*Alliance for Aging Research, Senior's Oral Health Care: Nothing to Smile About, 2008
American Diabetes Association, Your Gums and Your Diabetes, 2008