Rwandan author and motivational speaker Immaculée Ilibagiza to inspire giving at Providence Mount St. Vincent Legacy Community Luncheon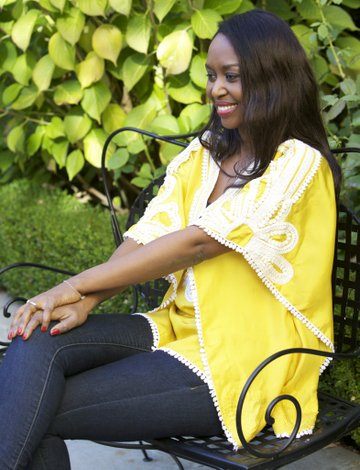 Seattle, WA (Sept. 5, 2012): Immaculée Ilibagiza, who survived the Rwandan genocide to become a best-selling author, will be in Seattle Oct. 11, 2012, to talk about the holocaust that wiped out more than one million ethnic Tutsis, including most of her own family and nearly an entire generation of seniors. Her talk about the impact of this tragedy on her country and culture underscores the importance of protecting and respecting the vulnerable elders in our own country. Inspired donors and audience members in attendance at Providence Mount St. Vincent's Legacy Community Luncheon will benefit seniors at the West Seattle skilled nursing and assisted living facility.
"While Immaculee's message is quite universal, there is a particular relevance in our communities and in our work here at The Mount to honor, love and care for our elders," said Molly Swain, executive director of the Providence Mount St. Vincent Foundation. "Amongst the vast tragedy of the Rwandan genocide was the epic tragedy of losing nearly an entire generation of elders. Immaculée will talk about her experience and how fortunate we are to have our seniors with us today. We have so much to learn from our elders, and it's our responsibility to protect and care for this generation just as they have done for us."
A devout Roman Catholic and member of the Tutsi tribe, Immaculée is a living example of faith put into action. Her quiet life was transformed dramatically during the 1994 Rwandan genocide. She miraculously survived by hiding with seven other women for 91 days huddled silently in the cramped bathroom of a local pastor's house. She entered the bathroom a vibrant, 115-pound university student with a loving family and emerged weighing just 65 pounds to learn that most of her family had been brutally murdered.
Immaculée credits her salvage mostly to prayer, through the gift of faith instilled in her by her parents. Instead of succumbing to the rage that she felt, focusing on prayer allowed her to find peace and to forgive her tormentors and her family's murderers.
After the war ended, Immaculée in 1998 immigrated to the United States, where she worked with the United Nations and penned the best-selling memoir, Left to Tell: Discovering God Amidst the Rwandan Holocaust. The book has been translated into 15 languages and has been made into a documentary. Immaculée has been featured by many national news organizations and she has signed a contract to produce a major motion picture about her life.
Regarded as one of the world's leading speakers on peace, faith, and forgiveness, Immaculée has appeared throughout the world and is the recipient of the 2007 Mahatma Gandhi Reconciliation and Peace Award.
The 10th annual fundraising luncheon will be held from 11:30 a.m. to 1 p.m. at the Seattle Sheraton Hotel, 1400 6th Ave., Seattle. Cost is $50 per person and reservations are required. Guests will be invited to make a donation to support residents and programs of Providence Mount St. Vincent. Donors who give $250 or more will be invited to attend a private reception with Immaculée immediately following the luncheon and will receive an autographed copy of Immaculée's memoir, Left to Tell.
For reservations or information, contact Anna Cronin at 206-938-6242 or anna.cronin@providence.org or visit www.providence.org/themount.
About Providence Mount St. Vincent: Providence Mount St. Vincent in West Seattle offers older adults a loving home during the transition from independence to increasing reliance on the services, support, and compassion of others. Providence Mount St. Vincent, nationally recognized as a leader in the practice of resident-centered care and culture change in long-term care, is committed to providing programs and services that respect the personal values and dignity of each resident and program participant. For more information, go to www.providence.org/themount.