Northwest Performer Pays Tribute to Doris Day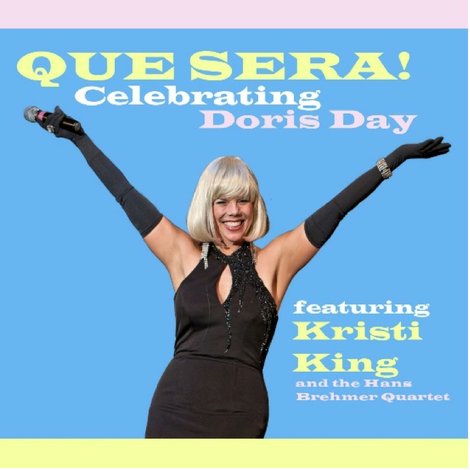 "Que Será! Celebrating Doris Day" features vocalist Kristi King performing 11 of the 22 songs from her popular show of the same name. She is accompanied by the Hans Brehmer Quartet using arrangements based on the original recordings.
The CD will be available at these Que Será! shows:
September 15 - Whidbey Center for the Arts
7:30 pm Langley, WA
Tickets $ 28 WICAonline.com
360-221-8268
September 16 - Lincoln Theatre
5:30 pm Mt. Vernon, WA
Tickets $ 24-28 ilovethelincoln.com
360-336-8955
October 13 - Mt. Baker Theatre (Walton)
7:30 pm Bellingham, WA
Tickets $ 24 mountbakertheatre.com
360-734-6080
October 14 - First Stage (Kids Stage)
7:00 pm Issaquah, WA
Tickets $ 28 villagetheatre.org
360-392-2202
November 18 - Venetian Theatre
5:00 pm Hillsboro, OR
503-693-3953
website: QueSeraTheMusical.com
facebook: facebook.com/QueSeraTheMusical.com
CD:
Everybody Loves a Lover
Lullaby of Broadway
Secret Love
Perhaps, Perhaps...
It's Magic
Love Me or Leave Me
Teacher's Pet
Pillow Talk medley
Moonglow
Que Será, Será
If I Had My Life...
Kristi King - Vocals
Hans Brehmer - Music Director
Brad Smith - Trumpet, Flute
Chuck Kistler - Bass
Brad Boal - Drums

CD will soon be available on amazon.com and CD BABY