Local writer on SEA TRAVELS - Memoirs of a 20th Century Master Mariner
The story of J. Holger Christensen as told to Vaughn Sherman
Sep 5, 2012, 1:06 a.m.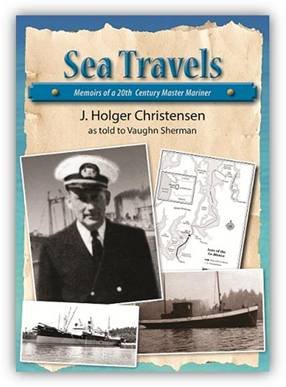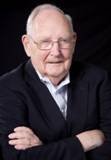 Using seed money earned gold mining in Alaska, a Danish couple and their two young boys make their way to Bainbridge Island, Washington; buy a workboat; and establish themselves among the Pacific Northwest's most respected seafarers.
"One of my parents' last acts before leaving was to get birth certificates for George and me. He and I have gone through life sharing one piece of paper certifying that Niels and Emelia Christensen had two boys 'born on the sandspit at Nome…'"
J.Holger Christensen "was literally raised for the sea, starting with those childhood days when Dad tethered me to the mast of La Blanca" as he ferried cargo ― often berries from Bainbridge Island or dynamite from DuPont ― throughout Puget Sound. Sea Travels: Memoirs of a Twentieth Century Master Mariner follows Christensen as he works his way from family deckhand to master mariner ― licensed to operate any merchant vessel worldwide.
Sea Travels plays out in the first person as Christensen plies the Pacific and visits distant lands detailing everything from deadly weather:
"We took such a beating that the ship was heavily damaged. A lot of rivets had popped out of the forepeak, so many that it looked like a sprinkling can."
to labor strife:
"Things weren't looking too good on the (Seattle) waterfront. It seemed as if the shipping companies were testing union power following the strike of 1934. The soup kitchens went back up, with long lines of sailors forming to get some food, and picket lines were organized."
to shady crew members:
"When we docked at New Orleans there were FBI agents waiting for the German sailor. During the two days they held him there I talked with the marshals, learning that this sailor was a Nazi who had been watched by the FBI for some time."
to renegade cargo:
"One of my sailors came to tell me that something was rolling around and banging inside of one of the barge sections … I called the Navy gunnery officer. He returned white as a sheet, to report that besides a lot of loose canned goods, there were a bunch of hand grenades bouncing around…"
to unusual international relations:
"I didn't blame the Russian master personally for the damage, but I had a legitimate claim against his ship owners for the damages to my vessel. The Russian's next step was to try to repair the damages with vodka … Then they brought in crab meat and caviar. I still refused to renege on my claim. Next a couple of good-looking women were brought into the cabin …"
Sea Travels tracks two generations of the Christensen family from Puget Sound's pioneer days, to the Alaskan Gold Rush and onto the world's open oceans. Their saga includes hard times and history ― taking President Truman salmon fishing on Puget Sound and La Blanca's dynamite-fueled explosion on a Tacoma shore, one of the most dramatic Puget Sound maritime episodes to this day ― as well as the high jinks and heroism of rootless and restless men of the sea.