Celebrate the Arts - Best Bets for the 2012-2013 Season
Tips from folks "in the know"
Tips on the upcoming season from local insiders in music, visual art and theatre
Music
Bryan Lowe, Program Director for KING FM 98.1, provided these recommendations for upcoming musical performances:
It's been a beautiful summer, hasn't it? Whether you spent the months hiking all over the Cascades, lying on the beach at Magnuson Park or attending one of the area's many outstanding summer music festivals, you're probably sad to see the sunny weather come to an end. But fear not: with the clouds and rain come amazing musical seasons at the Symphony, the Opera, the Ballet and more.
This year will be Ludovic Morlot's second at the helm of the Seattle Symphony, where a truly spectacular concert season awaits. We'll see some of the world's best soloists come to Benaroya Hall this season, starting with violinist Joshua Bell in the season opener and continuing with Hilary Hahn, Itzhak Perlman and Emanuel Ax. And whether you love the big, grand classics—Mahler's 4th, Beethoven's 5th, Vivaldi's Four Seasons—or you're fonder of the modern era—Britten's War Requiem, Messiaen's Turangalíla Symphony—there's something for you. Even if classical music isn't your thing, you won't want to miss the Symphony's showcase of music from the "Mad Men" era in late September; a jazzy, Cotton Club-inspired program in June; or appearances by the Indigo Girls and Rufus Wainwright.
Speight Jenkins' penultimate season as general director of Seattle Opera includes a wide array of performances for both the die-hard fan and the casual operagoer. First up is "Fidelio," the only opera Beethoven ever wrote, in October, followed by Rossini's take on the classic tale of "Cinderella"—a great option for families in need of escape from Seattle's dark, damp days of January. Puccini's "La Boheme," a worldwide favorite, is sure to be a season highlight for many and serves as a great introduction to the world of opera. The season closes with a pairing of Poulenc's "La Voix Humaine" and Puccini's "Suor Angelica," an exploration of two female protagonists who must deal with deep disappointment.
The holidays are always a great time for classical music, and this year's fare is no exception: as always, you can hear Handel's Messiah at Benaroya Hall in late December, and you'll be able to ring in the New Year with Beethoven's Ninth Symphony. There are innumerable vocal concerts this time of year, including Victorian fare from the Tudor Choir, German Christmas music from Seattle Pro Musica and a series of British carols from the Seattle Boys' Choir.
To get a closer look at all of these great groups as well as musical previews of upcoming concerts, tune in to 98.1 Classical KING FM's NW Focus, heard weeknights at 8pm. You'll also hear broadcast concerts from the Seattle Symphony, Seattle Opera, Pacific Northwest Ballet, and many more throughout the season on KING FM. In addition, we preview concerts on what has to be the world's only on-demand arts resource, our online KING FM Arts Channel On-Demand, at King.org. This channel spotlights artists, art experts and those working behind the scenes in the arts via conversations, interviews, readings, performances, and feature programs covering all fine arts disciplines.
We'll see you in the concert hall!
Art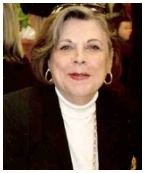 Brenda Tipton, author of the Seattle Art Blog and publisher of Arts Guide Northwest, the guide to galleries, museums, and antiques in the Pacific Northwest, provides these "best bets" for the visual arts world:
Our museums throughout the Pacific Northwest almost always succeed in providing us with outstanding exhibits to increase our exposure to world culture, and this coming year promises to uphold that mission in a big way.
Two exhibits at the Seattle Art Museum downtown are sure to be popular with the public and enable those of you who have never been to Europe to see the work of some of the world's greatest artists. On view from February 14 through May 19, 2013 is Rembrandt, Van Dyck, Gainsborough: The Treasures of Kenwood House, London, a selection of 50 masterpieces from the Iveagh Bequest, donated to Great Britain by Edward Cecil Guiness, 1st Earl of Iveagh. One of the priceless paintings, touring American museums for the first time, is Rembrandt's Self Portrait. Another exhibit you will want to see is Elles: Women Artists from the Centre Pompidou, Paris. On view from October 11, 2012 through January 13, 2013, the exhibition of more than 130 works made by 75 women artists from 1909 to 2007, is a survey of daring painting, sculpture, drawing, photography, and video by pioneering women artists.
If you have an interest in Chinese art, make it a point to visit the Seattle Art Museum in Volunteer Park. The exceptional collection was started by Dr. Richard Fuller, the founding director of the Seattle Art Museum, in the early 1900s.
The Frye Art Museum, located at 704 Terry Avenue, Seattle's only free art museum, is featuring Nicholai Fechin, which traces the fascinating life and artistic accomplishments of émigré Russian-American painter Nicolai Fechin (1881–1955). The show will be on view from February 2, 2013 through April 28, 2013. By the way, all of our area museums sponsor community programs and education classes throughout the year. The Frye, for example, has storytelling for children from 11:15-11:45 am every first Friday of each month.
Burke Museum of Natural History and Culture on the University of Washington campus features the fifth largest collection of Northwest Coast Native Art in the United States. While you are at the University of Washington, make a point of visiting the Henry Art Gallery. This fall, from October 6 through March 23, 2013, the Henry will install internationally acclaimed video artist Pipilotti Rist's immersive projection A la belle étoile, in conjunction with the Seattle Art Museum's exhibition Elles: Women Artists from the Centre Pompidou, Paris.
Boldly emerging from the obscurity of years past, the Bellevue Arts Museum has become one of our premier museums and is the only museum in the area to concentrate on arts and crafts. On view from October 25 through February 24, 2013 is High Fiber Diet, the second edition of their biennial. This exhibit showcases, according to the museum, "one of the most thriving yet underexposed media in contemporary art." On view from November 13 through February 3 is Modern Twist: Contemporary Japanese Bamboo Art, an exhibit exploring the innovative shapes of bamboo art. Curated by Dr. Andreas Marks, Director and Chief Curator of the Clark Center for Japanese Art and Culture, Hanford, California, this exhibit has never been seen in the United States.
Dale Chihuly's spectacular new Chihuly Garden and Glass in now open to the public at the Seattle Center. It is here that you can see how Chihuly's work evolved over his long and successful career. Chihuly, like no one else, has succeeded in putting glass from our region on the world map.
Speaking of the Seattle Center, you can still see Tutankhamun, The Golden King and the Great Pharohs as it will be on view through January 6 at the Pacific Science Center.
For glass lovers, Tacoma is still the place to go. Since it's Chihuly's home town, the Tacoma Art Museum has an extensive permanent collection of his glass pieces always on view in their own gallery. But Chihuly isn't the only glass artist featured here, particularly since the Paul Marioni family donated 400 pieces of their very important collection to the museum. Furthermore, the Tacoma Art Museum has an important collection of Northwest art. On view through March 20123, is Best of the Northwest: Selected Paintings from the Collection. Andy Warhol's Flowers for Tacoma, on view from November 3 through February 10, explores the context and development of flower imagery in Warhol's career, focusing on his 1982 proposal for the Tacoma Dome.
Museum of Glass in Tacoma, the only museum west of the Mississippi devoted to glass, showcases glass artists from around the world. Running through January 6, 2013 is a special exhibition of glass from world-famous Italian Maestro Glass Blower Lino Lagliapietra titled Lino Tagliapietra from Murano to Studio Glass. While you're at the museum, make it a point to stop in the Hot Shop where you'll usually find glass artists at work.
About an hour north of Seattle in the town of La Conner, is the Museum of Northwest Art, possibly the only museum in the state devoted strictly to Pacific Northwest artists. Their growing collection includes over 2,500 contemporary art objects from the early 1900s to the present day. On view from January 12, 2013 through March 13 is an exhibition of photographic portraits of 20 Northwest artists by Eduardo Calderón, audio and transcribed interviews conducted by Calderón, and works by the artists. Continuing further north stop off in Bellingham to explore the Whatcom Museum and more Pacific Northwest art as well as American art from the middle of the 19th century to the present. Vanishing Ice: Alpine and Polar Landscapes in Art 1775-2012 will show from November 2 through March 2, 2014.
Nearly every city and small town throughout our area has a monthly art walk these days where the galleries and museums are open later at night. Art walks present an inexpensive and educational way to mix and mingle with artists and gallery owners who are opening new shows. For a complete list of all galleries in Western Washington, check out www.artguidenw.com on the web or look for the hard copy in a museum or gallery. For daily art information, log onto www.seattleartblog.com where I religiously post current openings along with pictures and a blurb about the shows.
I hope you enjoy visiting the museums and galleries in Washington. Believe me when I tell you they will be glad to see you. Enjoy!
Theatre
Karen J. Zeller Lane, Executive Director of Theatre Puget Sound—an organization dedicated to nurturing a healthy theatre community, provided a "Best Bets" list of theatre events:
Contemporary
Rayamana ACT Theatre 10/12 -11/11
Foreclosure New Century Theatre Company 9/20-9/23
Hotel on the Corner of Bitter and Sweet Book-It 9/18-10/21
Mouse Who Knows Me Annex Theatre 10/19-11/20
Bloody Bloody Andrew Jackson Arts West 9/19-10/20
Classic
Hamlet Ghost Light Theatricals 1/18 -2/3
Antony & Cleopatra Seattle Shakespeare Company
Fiddler on the Roof Village Theatre 11/7 -12/30
Anna Karenina Book-It 2/5-3/3
The Tempest Replica On the Boards 10/23-10/25
This Land: Woody Guthrie Strawberry Theatre Workshop 9/6-10/6
Titus Andronicus upstart crow collective 9/6-10/7
Holidays
Inspecting Carol Seattle Rep 11/23 -12/23
Elf: The Musical 5th Ave Theatre 11/30-12/31
Land of the Sweets Triple Door TBD
Winter Wonderettes Arts West 11/23-12/30
A Christmas Carol ACT Theatre 11/23-12/24
This October, Theatre Puget Sound presents the third annual Arts Crush - 31 days of creative adventures in art, literature, music, theatre, dance, film & more! There will be hundreds of free events, special discounts and once-a-year interactive arts opportunities for all ages.
Arts groups, artists and audiences from all over the Puget Sound are joining together to explore, excite, challenge and GET CRUSHED. For a full schedule of events and more information go to artscrush.org.
Theatre Puget Sound (TPS) is a leadership and service organization founded in 1997 to advocate for the region's growing theatre community's causes and administer much-needed services. TPS is now one of the Northwest's leading arts advocacy and leadership organizations, providing programming and services that benefit both the theatre community and the larger regional arts community. In addition to Arts Crush, TPS sponsors workshops and seminars, regional auditions, manages affordable rehearsal and performance space at Seattle Center, produces the annual Gregory Awards, and manages the most comprehensive online calendar for arts events in our region at www.seattleperforms.com.
This article appeared in the September 2012 issue of Northwest Prime Time, the Puget Sound region's monthly publication celebrating life after 50.