The Truth About Hospice
Cynthia Flash | Oct 30, 2012, 12:22 p.m.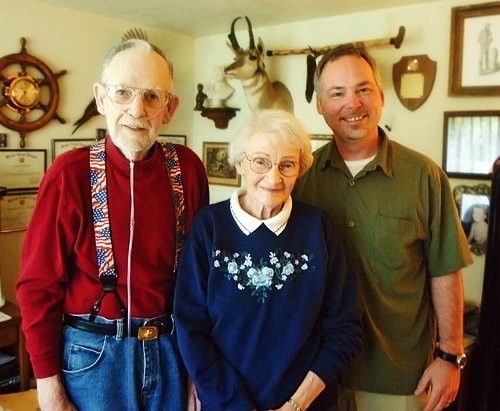 The common misconception about hospice is that it's where people go to die.
That's far from the truth. Hospice isn't a "place," but rather a healthcare service offered wherever a patient resides. And people can get that service well before they are on their death bed. In fact, studies prove that receiving hospice care earlier in one's illness can prolong life. A 2010 study published in the New England Journal of Medicine found that terminal lung cancer patients who began receiving hospice care immediately upon diagnosis not only were happier, more mobile and in less pain as the end neared, but also lived nearly three months longer than those who didn't receive such care. Similar studies have found the same to be true for patients with heart failure and chronic lung disease.
November is Home Care & Hospice month, commemorating the fact that hospice services have been around since the 1970s. In the Puget Sound region, Providence Hospice of Seattle started the first hospice program in 1975. Yet many people don't know the truth about hospice.
Here are some basic facts:
• Hospice is paid for by Medicare, Medicaid and most insurance providers.
• Hospice care is provided to those who, in consultation with their physicians, have decided that supportive rather than curative care is desired. The focus of hospice is comfort and quality of life. Despite the association of hospice with terminal illness, the primary goal is to help people spend their time living as fully and completely as they wish, in their own familiar, comfortable surroundings, and in the company of family and friends.
• A patient must have a prognosis of 6 months to live or less to receive hospice services. Yet many live well beyond their six-month prognosis, in many cases because of the hospice care they received.
• Hospice care focuses on the whole person and all of their needs - physical, emotional, social and spiritual.
• Basic to the concept of hospice is an acknowledgment that death is a part of life and a belief that there are opportunities for growth in all stages of life, including the last stage.
"The focus of hospice is not so much on the actual dying event but really on looking at the whole family and trying to insure that we address symptoms and concerns that commonly arise in those last several months of life to impact the quality of their care and the quality of their life as well as hopefully impacting the whole end-of-life experience," said Peg Rutchik, vice president of hospice services with Providence Hospice and Palliative Care.
Some 40 percent to 50 percent of patients served by the three organizations Rutchik oversees - Providence Hospice of Seattle, Hospice & Home Care of Snohomish County, and Providence SoundHomeCare & Hospice - die within the first two weeks of beginning hospice service. That's too late for them to receive the full benefits, Rutchik said.
"The most common thing we hear from families is that they wish they had been referred earlier," she said.