Caring for a Loved One on Hospice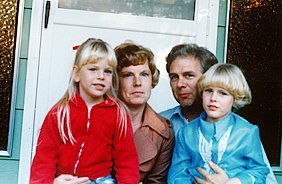 On May 16, 2011 my father realized that pancreatic cancer was taking him. He wanted to go home to die and, because of his decision, my mother, sister and I cared for him in his last few days. Taking full responsibility for a dying loved one taught me a few things. Some things I did well, and others I wish I could change. I offer here a few of those lessons in hopes that my story might help others walking a similar journey.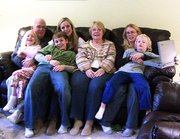 Have Enough Help
I found that three people caring for a dying person was a minimum. We needed two people at the house at all times in the beginning to meet Dad's physical needs. He used a walker to get down the hall to the bathroom at first and then later used a bedside commode. For his safety, one of us would stand on either side of him.
Aside from that, we needed each other emotionally. Especially as he grew closer to death, being with Dad became lonelier. We were all grieving and having a second person as a companion eased our pain in a small but vital way.
Finally, three people made it possible for one person to take a break and then continue the heartbreaking work we were so glad to do for him.
Plan Sensitive Discussions
The literature from hospice explained that people recovering from comas report hearing everything. I am uncomfortable with my memory of discussing our emotional needs with hospice workers in the dining room that connects to the living room where Dad stayed. We needed a place to talk to those caregivers about details such as what would happen when the mortuary came to pick up his body. I don't know if this disturbed him because he couldn't tell me, but it bothers me to think about him hearing and feeling despair.
If I could do it again, I would find another place to have those discussions.
Forgive Yourself Your Mistakes
When we first heard his diagnosis, I decided that I would do my best and this would be enough. I am grateful to myself for that decision since I made my share of mistakes. I would suggest that families in a similar situation express their love and then let themselves and the dying loved one be at peace.
I am aware that I am fortunate. If Dad had taken very long to pass, my sister, mom and I might have collapsed under the strain. He died on May 19 at 11:30pm, three long days after he decided to go home. I am also fortunate that the three of us had the time as well as supportive friends and family members standing behind us.
Honestly, when Dad told us he wanted to be at home, I felt paralyzed with fear as I imagined what his last days might be like. I am so glad I faced that fear and gave him the one thing I could – a place to die where he felt more comfortable. Taking care of my loved one at home worked for us and could work for others, too.
This article appeared in the November 2012 issue of Northwest Prime Time, the Puget Sound region's monthly publication celebrating life after 50.