Bellevue Chamber Chorus presents their 2012-2013 Season Opening with "Joy to the World!"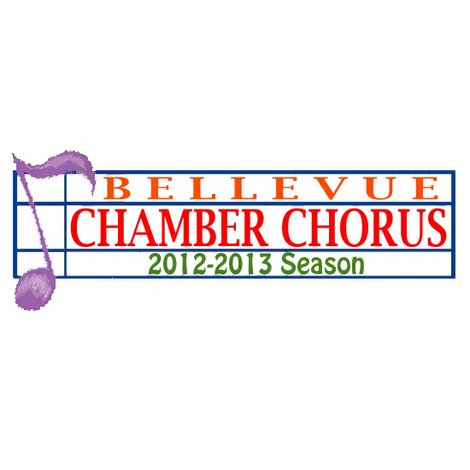 Bellevue Chamber Chorus announces its 29th season and another year or exciting programs!
Our season opens with an international celebration of the holiday season in Joy to the World! Featuring the delightful "Carols and Lullabies - Christmas in the Southwest" by Conrad Susa (with harp, guitar, and marimba), the program also includes music for Hanukkah and Kwanzaa, as well as Christmas works by Benjamin Britten, Charles Ives, and Steven Paulus. This concert also features the regional premiere of a new, jointly-commissioned work from Eric Whitacre, a charming setting of the children's story "Goodnight, Moon". Ring in the holiday season with the Chorus this year!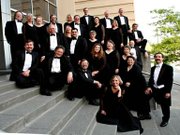 December 9, 2012 – 3:00 pm – Prospect Congregational United Church of Christ, Seattle
December 15, 2012 – 7:30 pm – Bothell United Methodist Church
December 16, 2011 – 3:00 pm – St. Thomas Episcopal Church, Medina
Our next concert explores the wondrous and varied Seasons of Love: from Gesualdo (in the 400th anniversary year of his death) to jazz, and from Brahms ("Neue Liebeslieder Waltzes") to the Beatles! Also relish settings of sensuous texts of the biblical Song of Solomon from the Renaissance to today, satirical love songs from PDQ Bach and Paul Sjolund ("Love Lost"), and much more. Share the concert with someone you love!

March 9, 2013 – 7:30 pm – Theatre at Meydenbauer Center, Bellevue
March 10, 2012 – 3:00 pm – (tba)
We close our season with Choral Masters, a tribute to the inspiring musical genius of some of the great choral composers through the ages. Experience a cornucopia of choral hits: sacred treasures from Palestrina, Handel, and Bruckner; rousing opera choruses from Verdi and Wagner (in celebration of their 200th anniversary years); secular gems by Benjamin Britten (commemorating his 100th anniversary), Randall Thompson, Morten Lauridsen, and many more. Don't miss this showcase of choral classics!

May 18, 2012 – 7:30 pm – St. Thomas Episcopal Church, Medina
May 19, 2012 – 3:00 pm – (tba)
Single ticket prices are $18 for adults, $14 for students and seniors, and $9 for children 12 and under. Discounted series cards and group sales are also available. To order tickets or for more information, call (425) 881-0445; or go to the Chorus website at www.BellevueChamberChorus.org.

Bellevue Chamber Chorus is supported in part by Bellevue Arts Commission and 4Culture.