Forever young: 3 crazy things you should do with your spouse on vacation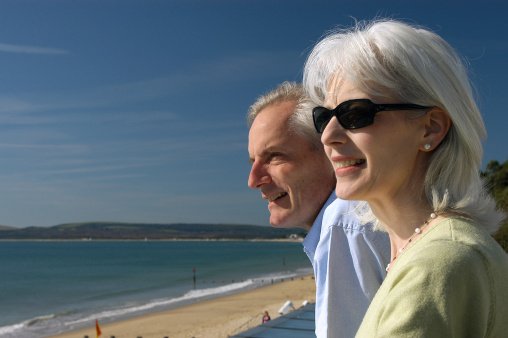 Reinvigorate your love life next time you go on vacation with your spouse by playing forever young. Here are three crazy things you can do, but start with a couple important other lists: packing checklist so you don't forget what you really need, and a things to do list.
Lists are the mainstay of reality for many people, young as well as older. A list takes the heat off your brain; you stay organized and don't have to deal with that awful feeling of forgetfulness and embarrassment when you can't find or forget something. Make lots of lists, but keep them organized in one place so you don't lose them!
A packing list for your vacation jaunt comes in handy when you have special plans in mind. For example, if you want to do some of the crazy things from your youthful days, you might need a list to remember game equipment, special clothing or outdoor gear.
Fun & games -- remember the hula hoop? Still have one? Bring it along and try two inside the hoop. Do something new, like bungee jumping or winter camping.
Shower mania -- when you are young, showers are for a lot more than getting cleaned up. Bring along the hippie loofah sponge and some special creams or lotions. Plan a nice massage and then try a two-person shower for added fun and romance.
Try a mystery tour. Set a destination but don't use the map. Have some idea of what direction to go and take some interesting back roads. Be flexible about where you end up spending the night; you might rediscover some really neat old inns along the way.
The journey and the stay should be fun and filled with surprises. Be crazy, take your time and create some new memories with youthful flavor.
Content Provided by Spot55.com