What is Medigap and how can it help me?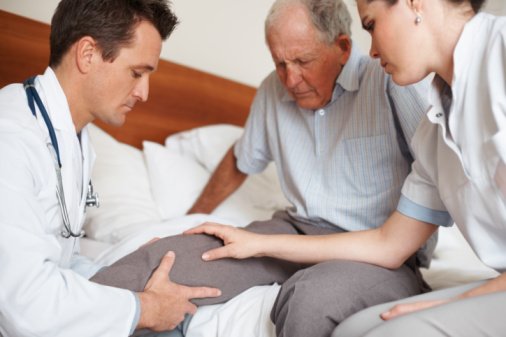 As older workers approach retirement ages, one of their most common questions is: "How do I sign up for social security?" This question is just the beginning, as many discover. Other questions will involve amount of pay, timing of payments, spousal rights, and a ton of questions about Medicare health plans.
What to do first
Taking first things first, signing up for social security is relatively easy. This can be done online or in person at a local social security office. It is smart to first head for the online website for this agency, at www.ssa.gov . At this website, you can sign up for many programs, including retirement benefits, disability benefits, Medicare health plans, SSI, survivors and family benefits. You also will have access to calculators that help you estimate retirement benefits. Along with this, you can learn about getting help with some costs, such as with Medicare prescription drug costs. There also is information about how to locate a social security office in your geographical region if you prefer to go and speak to representatives or apply in person.
What is Medigap?
Medicare is of greatest concern to retired persons. The enormous costs of medical care can cause seniors to avoid getting needed care, or to go broke and lose all their assets trying to pay for medical care. Having Medicare coverage is just the beginning point for adequate medical cost insurance. Medicare does not pay for every expense seniors might incur. To bridge this gap, there are a number of additional medicare health plans commonly called Medigap coverage. These plans help seniors pay for the differences between what Medicare pays for and actual costs, which often are far greater.
Where To Get Medigap?
Medigap policies are sold by private insurance companies. The purpose of these policies is to pay for medical costs that are not included in your original government Medicare plan. You are not forced to purchase a Medigap policy; it is, however, considered to be a wise investment by many. There are certain situations where seniors may suspend a current Medigap policy, and these are spelled out at the website. Briefly, if you are under age 65, you can suspend benefits and premiums if you are enrolled in an employer group health plan for yourself or as a spouse. There would be no penalty for this action. Should you, for any reason, lose that other coverage, you can then reinstate your Medigap policy within 90 days' notice.
Requirements for Medigap
To purchase Medigap insurance, you must have Medicare Parts A & B and not be enrolled in a Medicare Advantage Plan -- Part C. If you do suspend Medigap coverage and later reinstate it, you will have the same benefits and costs for premiums as if you had never done a suspension. Pre-existing conditions care coverage is also included. There is a restriction against purchasing Medigap policies if you have a Medicare Medical Savings Account (MSA) Plan.
Having adequate medical care coverage is especially important to seniors, who may have limited financial resources. If you have any questions, be sure to contact your social security office for the proper information you need.
Content Provided by Spot55.com