Research finds brachytherapy and radiation treatment may lead to complications in treatment of early stage breast cancer
October 5, 2012 at 2:27 p.m.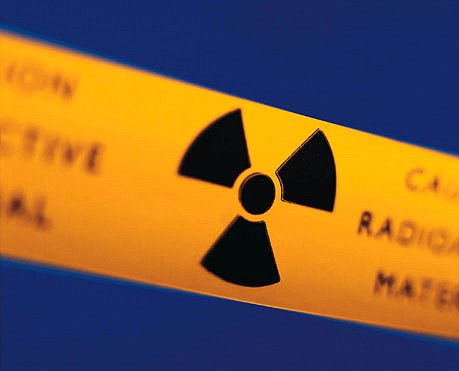 ---
Breast cancer has always been one of the major female health concerns that women of all ages are aware of. Women over 50 know that they must be diligent about getting their yearly mammogram and that they need to see their doctor immediately if they have any of the common breast cancer signs and symptoms. Fortunately there is a good recovery rate if the breast cancer is caught in its early stages, so the importance of women being in touch with their bodies plays a huge role in its early discovery.
If you have the misfortune of being recently diagnosed with early stage breast cancer, there are some new female health concerns about treatment therapies and the risk of complications that you should be aware of. According to BreastCancer.org, brachytherapy is an advanced cancer treatment, which gives high doses of radiation to the cancerous tumor, is more llikely to cause complications, especially in older women. When diagnosed with early stage breast cancer, women typically have a lumpectomy to remove the tumor (lump). This procedure is usually followed by radiation therapy after the surgery, which lowers the risk of the breast cancer returning.
Unfortunately, researchers who studied the medical records of 90,000 women over the age of 67 who had early stage breast cancer have found that older women who had brachytherapy were actually more likely to experience complications. The study also indicated that more of them have the need for a mastectomy within 5 years of their lumpectomy when compared to breast cancer patients who had whole breast irradiation. Of the women who participated in the study, all had lumpectomy to remove the cancer and all had some type of radiation therapy after the surgery.
The importance of annual mammograms and a visit to your doctor if you exhibit breast cancer signs and symptoms is critical to your well being. It is also crucial to discuss the options and risks with our doctor to ensure you make the best decision for the least amount of complications.
Content Provided by Spot55.com
View and download this publication.
---
Inspire Positive Aging Award Winners!
The recipients of Sound Generations' 2022 Inspire Positive Aging Awards were celebrated at a June 16 luncheon.
---
A Birthday Gift Safety Manuel
I'm sure most men would agree that buying a birthday gift for your wife is fraught with danger
---
Filipino Village and Senior Housing Community Opens
Seattle's Filipino Community Village and affordable senior housing project opened in June
---
Where in Washington?
And the winner is...
---
Mt Si at Midnight
My best friend, Miggs, loved to climb and coaxed me up anything that was a hill if she could catch me in an unguarded moment. I hated a stiff climb, as even in those long-ago days I was plagued by shortness of breath. She could talk me into the effort by reminding me of how wonderful the view would be from the top. I have always been a push-over for a view.
---