Exquisitely designed Christmas trees to be displayed and auctioned to benefit Providence O'Christmas Trees
Over $1.1 million dollars raised in 2011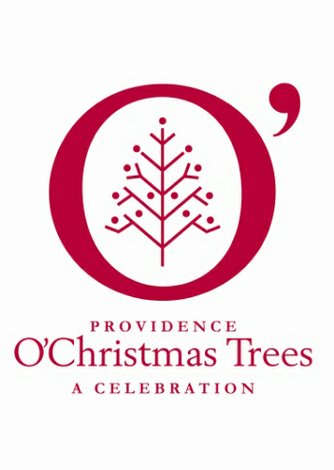 SEATTLE (October 16, 2012) - Providence O' Christmas Trees, a fundraiser for Providence Senior and Community Services, takes place Nov. 26 to Nov. 28, 2012, at The Westin Seattle. Now in its 28th year, this breathtaking holiday event is one of Providence's largest annual fundraisers, raising a record $1.1 million in 2011 to help those in need through healthcare, housing and hospice. This three-day event culminates on the evening of Nov. 28 at the auction of beautifully designed holiday trees, including a whimsical fantasy tree by celebrated local dancer and choreographer Olivier Wevers, this year's Presenting Artist.
Families are invited to attend the free "Christmas Carnival" on Nov. 26 from 12-8 p.m. at The Westin Seattle, 1900 Fifth Ave. Enjoy live entertainment, craft projects for the kids, photos with Santa and a musical visit by local children's entertainer Casper Babypants while strolling through a forest of innovatively decorated Christmas trees. Some of this year's themes include "Winter Greetings," "A Holiday World of Wine," "The Sheppard's Tree," and "Turkish Delight."
The "Silver Bells Luncheon" will be held Nov. 27 from 11 a.m.-1:30 p.m. This year the luncheon will feature a fashion show by local boutique, The Finerie, and will include professional models accompanied by elderly participants in of Providence Senior and Community Services programs.
The O'Christmas Trees Gala Dinner & Auction will follow on the evening of Nov. 28. The trees will be auctioned to benefit seniors and hospice patients served by Providence Health & Services' Senior and Community Services. Reservations are required for the Silver Bells Luncheon and the O' Christmas Trees Gala Dinner & Auction and may be made by calling 206-938-2788.
Providence Health & Services has provided healthcare, housing and supportive care services for people in the Puget Sound area for more than 150 years. Money raised from this event provides programs and services serving those who are elderly or disabled, disenfranchised, or facing end of life. They are served by Providence ElderPlace, Heritage House at the Market, Providence Hospice of Seattle, Providence Home Services, Providence Infusion and Pharmacy, Providence Supportive Housing, Providence Marianwood, and Providence Mount St. Vincent - all of which are available to residents of King County.
Presenting artist Olivier Wevers danced as a Principal with the Royal Winnipeg Ballet prior to joining Pacific Northwest Ballet in 1997. In 2009 he founded his own dance company, Whim W'Him and he was awarded a 2012 Mayor's Arts Award by Seattle Mayor Mike McGinn. He is excited to present his Christmas tree, called "Whimstycal," which will feature natural elements such as butterflies, grapevines, ivy and glitter bird cages with a touch of sparkle, magic and whimsy.
This year's event lineup includes:
On Sunday, Nov. 25, from 7:30 a.m. to 5 p.m., media representatives are invited to Designer Day---Come to The Westin Seattle to watch veteran local tree designers transform 7-foot fir trees into works of art. Each unique tree design takes months to plan and involves elaborate materials and a complex decorating process. Those who are unable to attend Designer Day will have additional opportunities for coverage during the "Christmas Carnival," the Silver Bells Luncheon, and the Gala Dinner and Auction.