Connie Thompson – Living Life to the Fullest
"I embrace every single day I am on this planet and I want to make the most of every moment." – Connie Thompson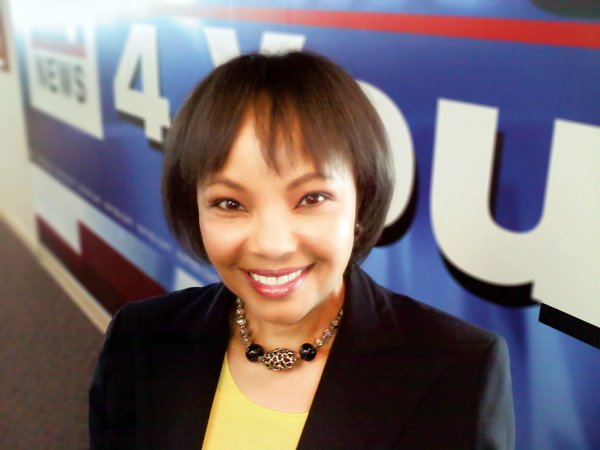 As you learn about Connie Thompson and the inspiration she finds in her family's determination over daily struggles, these words gain even more meaning. The story of this warm and vibrant Emmy Award-winning broadcast journalist might just surprise you.
The 4' 11" dynamo is well-known for her commitment to raising consumer awareness. Her daily consumer segments on KOMO 4 News at 6pm are a Northwest staple. She is one of Seattle's television news veterans.
"I started at KOMO right out of college and have worked there ever since," says Connie. "I've been there 38 years this month.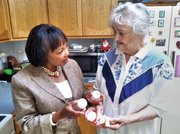 "I've done just about everything at KOMO, but have focused so many years on consumer issues – anything you need to know to avoid being taken advantage of and to spend money more wisely," she says. "I feel real good about my ability to track down the facts and find the people behind a particular problem. People can be cunning. The biggest scammers don't look like a scruffy photo on an FBI poster," she warns. "They look nice and trustworthy." She is proud when she is able to follow through and see justice served, and happy that her work helps people.
"I love to get an email or letter saying 'thank you so much – your story helped me avoid getting scammed.' That makes me feel good!"
The articulate news professional and fierce consumer advocate spent her first dozen years in Wyoming.
"I know right away what people are thinking when they hear I'm from Wyoming… 'I didn't know there were any people of color in Wyoming.' But there are more than you would think. And as I like to say, there are not very many people in Wyoming!"
Connie, the oldest of four (two sisters and a brother), was twelve when her family moved to Portland, Oregon. "My mother worked for the Federal Aviation Agency (as it was called then) and they were closing the local office. She had a choice between Portland and Seattle. Since we kids had been to Seattle to visit relatives and it rained the entire time we were there, we chose Portland," she laughs.
She attended the University of Portland, where she originally thought she wanted to major in psychology, but her interest in broadcast journalism was sparked by her first jobs, starting with high school.
"I had a part-time job all during high school, first at a television station in Portland and then at a radio station. I was able to work at the radio station to pay my way through college."
When she graduated, her news director at the radio station gave her a lead on an entry level position at KOMO, where she was hired in 1974.
"Back then we had typewriters, ditto paper and noisy wire machines. We used construction paper and art supplies for graphics," she reports. "I basically learned my way from behind the scenes and from the ground up. I ripped and distributed wire stories for the reporters, and helped the producers write copy for the newscasts. When I started reporting, I was given a tape recorder and stop watch and assigned the easy stories, the soft features."