Providence O'Christmas Trees raises $1 million to benefit seniors and poor in the community
Nov 27, 2012, 1:03 a.m.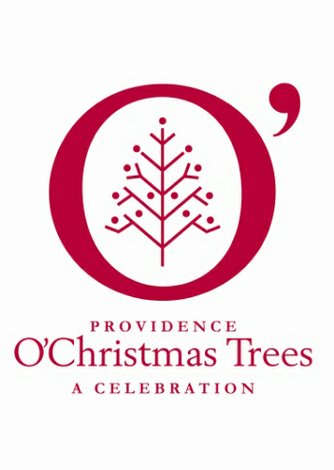 More than 700 guests who attended Providence O'Christmas Trees' gala dinner and auction, on Wednesday Nov. 28 donated generously to support healthcare, housing and hospice care provided by Providence Health & Service's Senior and Community Services.
Guests enthusiastically bought 16 beautifully decorated Christmas trees loaded with toys and gifts and several donated their trees to other charities to help spread the holiday cheer.
The 28th annual event, held at The Westin Seattle, brought Providence O'Christmas Trees' total fundraising effort for the year to $1 million, including in-kind donations.
Event chairman Marshal McReal welcomed the crowd and thanked them for their support for the 16,500 individuals served by Providence Senior and Community Services every day.
"The evening was absolutely magical," said Patricia Szabo, director of Providence Senior and Community Services Special Events. "Everything was amazing - from the wonderful welcome from Marshal McReal to the Lion Dancers to the testimonial by Aissa Bomben, who captured donors' hearts with her story about how Providence has served her son Luca through its hospice program and how her family has benefitted by other Providence services."
The sold-out event, which has become Seattle's premier kick-off to the holiday season, featured Presenting Artist Olivier Wevers, artistic director and choreographer of Whim W'Him dance company, who decorated a delicate whimsical tree in collaboration with visual artist Jared Rue. The tree fetched $11,500. Wevers then donated two packages that included dinner, tickets to a Whim W'Him show and a behind-the-scenes tour.
The enthusiastic crowd donated a record $245,000 to the Providence "Chuck Hawley Wonderful Life Fund" named in honor of long-time Providence executive Charles Hawley, who passed away in 2011. The fund helps support the programs that go above and beyond traditional care for those served by Providence Senior and Community Services. Majdi Daher, owner of presenting sponsor Denali Advanced Integration, and his wife Dana, kicked off the generosity by donating a generous lead gift to the fund.
Bidders captured the holiday spirit by offering thousands of dollars for each of the 16 trees up for auction. Several trees sold for $15,000 each, including "Barking Up The Right Tree," which featured dozens of stuffed dogs in tribute to human and canine relationships everywhere, and "Home," featuring fond memories of Christmas at home with family. Many of the trees were donated to other charities, including Treehouse for kids, Harborview Medical Center, Providence St. Joseph's residence for retired Sisters of Providence, Providence Marianwood, Providence Vincent House, Providence Mount St. Vincent and Providence Heritage House at the Market.
KING-TV anchorman Dennis Bounds, back for his 10th year, served as master of ceremonies of the gala.