Disaster Preparedness for Seniors
Nov 27, 2012, 1:33 a.m.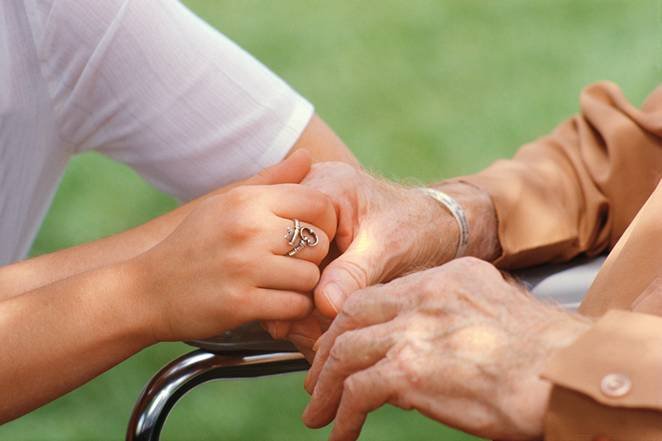 Hurricane-force storms. Raging floodwaters. Surging wildfires. Damaging tornadoes. No matter where we live, natural disasters, and even the man-made ones like arson fires and toxic spills, typically strike quickly and without warning. Recent "superstorm" Sandy decimated parts of the East Coast and served as a brutal reminder that no one is immune from the effects of disasters, particularly the elderly.
If we know disasters are inevitable in any location, what can we do to safeguard ourselves and our older loved ones from potential devastating effects? Preparation is crucial – before disaster strikes. In an emergency, basic services including water, gas, electricity and communications may be cut off, and grocery stores, gas stations and pharmacies may be closed or crippled with long lines. The key to withstanding disasters is readiness.
"With emergency situations, we need to consider the special needs of aging loved ones who are confined to a bed, are wheelchair-bound or who have limited mobility, cognition, vision or hearing," said Dale Anderson, President and CEO of Right At Home Tacoma. "Some of the most tragic losses in times of disaster are the seniors who couldn't leave their homes to get to safety.With a little planning, aging seniors can stay safe and comfortable in times of disasters and emergencies." Anderson suggests the following steps to ensure older adults are well cared for during disasters.
Secure a supply kit.
• Assemble these items:
o Flashlight and first aid kit
o Batteries and blankets
o Cash and coins since ATMs may be inaccessible
o Adequate supplies of water, nonperishable food, medications, hygiene items, etc. for a minimum of three days
o Supplies for pets or service animals
• Pack supplies in an easy-to-transport container such as a seal-tight plastic bin or waterproof duffle bag. A storage container with wheels is even better.
• Keep the supply kit ready in a handy place, and be sure to include your identification and family and friends' emergency contact information.
• Label any ambulatory equipment such as walkers, canes and wheelchairs.
• Every six months, or as needs change, review the survival kit contents and keep supplies updated.
• In addition, a vehicle supply kit should include a tire repair kit, jumper cables and flares.
o Winter drivers also should carry warm clothes, a shovel, sand, tire chains anda windshield scraper.
o Summer drivers need sunscreen and items that provide shade, such as a wide-brimmed hat.
Create a personal support network and plan. Whether they are family members, neighbors, friends or professional caregivers, seniors need a group of people who can offer hands-on assistance in disasters. The elderly need to talk with a circle of helpers about personal limitations and concerns, and an action plan should be created to resolve these issues. Planning should include home escape routes, community response and evacuation plans, transportation needs, family/friend communication contacts, and relevant emergency documents/health information. Keeping copies of important documents such as birth certificates, Social Security cards, wills, passports, insurance and financial records in a fire-protected container or separate location also is advised. Thinking through safe places in the home and other available shelter is essential. Those with in-home caregivers should ask about available assistance in times of emergency. All members of the personal support network should review the agreed-upon disaster plan and test it occasionally to be sure it works.