Organic skin toner recipes for the DIY crowd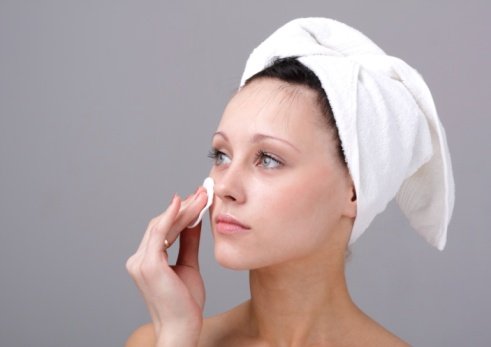 Skin toners are used after cleansing to help balance the skin's PH level and remove any excess residue. The best skin toner is one that will not irritate or dry the skin. Here are three DIY toner recipes that can be made at home. These are inexpensive organic skin products that are fun and easy to make. Follow promptly with an organic moisturizer for best results.
Cucumber tomato salsa toner: Good enough to eat!
Mix:
½ cup organic cucumber peeled and sliced
1 cup organic tomato, skinned and cut into chunks
Puree the cucumber and tomato in a blender until smooth. Put the mixture through a strainer and then add 2 TBLS distilled water. Apply using a cotton ball; let dry and rinse with warm water. Store in the refrigerator for up to 4 days. This is one of the best DIY organic skin products for gently exfoliating away dead skin cells.
Organic apple cider vinegar toner: Best skin toner for normal skin
Mix:
½ cup organic apple cider vinegar, use Braggs or a similar organic vinegar for the enzymes.
½ cup distilled water
Gently apply with a cotton ball and let dry. Follow immediately with moisturizer. This mixture can be stored at room temperature for up to one week.
Green tea toner: Best skin toner for sensitive skin
Mix in a small pot:
1 cup green tea leaves or tansy leaves
½ cup distilled water
½ cup milk
Simmer for 25 minutes. Let cool and strain. Apply with a cotton ball and follow with moisturizer. Refrigerate for up to one week. This is the best skin toner for sensitive, thin skin.
Content Provided by Spot55.com