Jim Whittaker: To the Top of the World and Back Again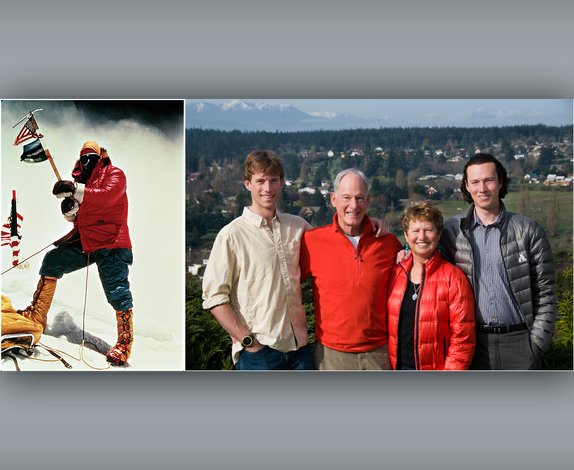 In 1960, the business was renamed Recreational Equipment, Inc., and began a period of phenomenal growth. When Anderson retired, on January 1, 1971, Jim became president and CEO. By the time he left eight years later, REI was a $46 million business with more than 700 employees, branches nationwide, and hundreds of thousands of members.
While REI was still operating out of a 20- by 30-foot room, the Whittaker twins already had been to the top of Mount Rainier dozens of times and to the summit of Mount McKinley, North America's highest peak at 20,320 feet. They were ready for bigger things.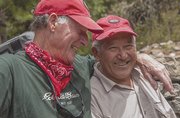 Mount Everest
They got their chance early in 1961. A mountain-climbing movie producer and director named Norman Dyhrenfurth invited them to be part of a 1963 expedition to scale Mount Everest, something no American had done. Only nine men had, starting with Edmund Hillary in 1953. Because of Jim's connection to REI, he was picked to be the expedition's equipment coordinator.
The team assembled in September 1962 for practice on Mount Rainier. With departure time nearing, Lou Whittaker decided he couldn't go because he and some partners were about to open a sporting goods store in Tacoma.
Although not the most accomplished of the 20 members of the expedition, Jim was the biggest and probably the strongest. And he might have been the most determined.
"I was strong and powerful and optimistic, and I didn't know anyone that was any stronger in mountaineering than I was," he said. "And I figured if Hillary could do it, then what the hell, I could do it."
The expedition headed out from Katmandu February 20. It was a massive undertaking. More than a quarter of the costs were paid by the National Geographic Society, by far the biggest backer.
There were 27 tons of food and equipment, about 900 porters, and 32 Sherpas, ethnic Tibetans who lived at about 12,000 feet in Nepal and were legendarily strong climbers. The expedition rode by truck for 15 miles, then walked the remaining 170 miles to Everest, forming what Whittaker described as "a mile-long millipede." The hike took a month.
Two days after they established base camp at 17,800 feet, tragedy struck. Climber John E. Breitenbach of Jackson, Wyoming, was killed while picking his way through the steepest part of the glacier. He was buried under giant blocks of ice.
Stunned, the other members of the expedition pondered their loss, then resumed their quest. On April 17, they began stocking upper camps, with Jim often the one breaking the trail. His ropemate was Nawang Gombu, a 5-foot-3, 120-pound Sherpa and nephew of Tenzing Norgay, the Sherpa who had summited with Hillary. This was Gombu's third Everest expedition, including the historic one in 1953.
Whittaker, Gombu, expedition leader Dyhrenfurth, and Sherpa Ang Dawa were the first to attempt to summit. On April 30, they staggered into the highest camp -- 27,450 feet, less than 1,600 feet from their goal, and spent the night in a terrible storm. Despite 60 mile-per-hour winds and temperatures as low as minus-30, Whittaker felt he had come too far to stop there. At about 6:15am May 1, he and Gombu left their tent and headed into a ground blizzard so ferocious that they couldn't see their feet. Soon they were half-climbing, half-crawling.