Jim Whittaker: To the Top of the World and Back Again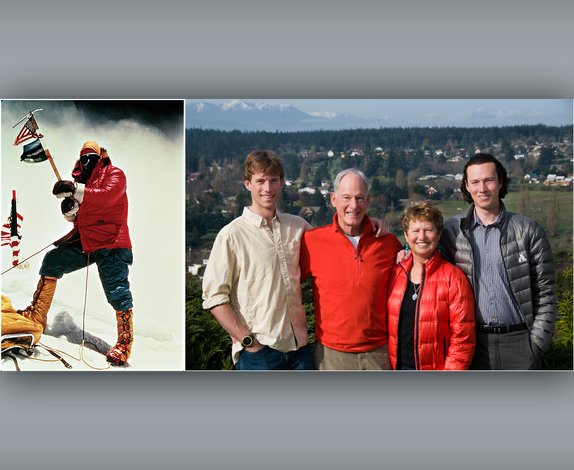 Seattle native Jim Whittaker turned a love of nature and a thirst for adventure into a string of precedent-setting achievements.
Jim Whittaker was the first American to climb to the top of Mount Everest, the world's tallest peak; the first full-time employee and eventual CEO of Recreational Equipment, Inc. (REI); and the leader of the first U.S. expedition to successfully climb K2, the world's second-highest peak. At age 60, he led an International Peace Climb that ranks as the most successful Everest expedition in history. And then he went sailing -- for four years and nearly 20,000 miles with his family.
Jim has credited his accomplishments both to the Boy Scouts, which fostered his concern for the environment and taught him to camp, hike, and climb; and to his mother, who taught him to take chances.
"As children, when we would climb up a fence or a tree she would never say 'Be careful' or 'You will fall.' She'd say 'Have fun' or 'Isn't that wonderful?' We never thought we would fail or fall" (Seattle Post-Intelligencer, 1998).
James W. "Jim" Whittaker was born on February 10, 1929, ten minutes ahead of his twin brother Lou. They grew up with their older brother Barney in the Arbor Heights neighborhood of West Seattle, the sons of Hortense Elizabeth and Charles Bernard Whittaker. Their father sold bank alarms and vault doors.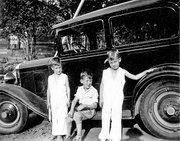 Full of energy, the twins joined Boy Scout Troop 272 when they were 12, the Explorer Scouts when they were 14, and The Mountaineers club when they were 16. They went from West Seattle High School to Seattle University, where Jim would earn a degree in biology with a minor in philosophy. But their minds were mostly on mountains.
While still in college, they scaled many peaks, belonged to the National Ski Patrol, were charter members of the Northwest Mountain Rescue and Safety Council, and served as professional guides on Mount Rainier.
The Whittaker twins graduated from Seattle University in 1952, during the Korean War, and promptly were drafted into the U.S. Army. They spent one more summer guiding on Mount Rainier, then went to Fort Lewis for basic training. They were assigned to teach skiing and mountaineering to Special Forces troops at Camp Hale, high in the Colorado Rockies. Before leaving, Jim married Blanche Patterson, a University of Washington student he met while she was working at the soda fountain at Mount Rainier's Paradise Inn. She moved with him to Colorado. There, besides skiing and climbing for the Army, Jim began weight training and added 20 pounds of muscle to his 6-foot-5 frame.
Jim and Blanche returned to Washington in the spring of 1954, where Jim regained his guide job on Mount Rainier and resumed working at Osburn and Ulland, the Seattle sporting goods store where he worked part-time before his Army stint. Their first son, Carl, was born on October 3, 1954.
At age 25, Jim was offered a small job that grew into something big. Lloyd Anderson, a mountain-climbing friend, had founded something called The Co-op in 1939 as a way for Northwest climbers to get hard-to-find European mountaineering equipment. It had grown to 600 members with annual sales of $80,000. Anderson asked Jim to be its manager for $400 a month plus half a percent of gross sales. Jim started on July 25, 1955, working in a second-floor accountant's office at 6th Avenue and Pike Street in downtown Seattle. For seven months he was the only fulltime employee. He stocked shelves, packed orders, and swept floors.