Joint Replacement Restores the Joys of Baseball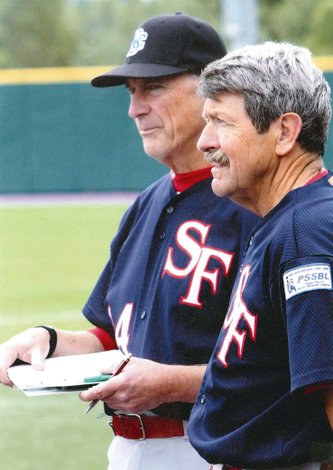 Springtime brings cries of delight from baseball fields around the country. But for two coaches and players, springtime brought a season of excruciating knee pain that made playing and coaching nearly impossible.
Dick Fitzgerald of Issaquah played high school and college baseball before signing with the Baltimore Orioles in 1955, the same year as future Hall of Famer Brooks Robinson (who roomed with Dick on road trips). During his five-and-a-half years of pro ball, one of Dick's more memorable performances occurred in the spring of 1960 during a Puerto Rico exhibition game when he pitched relief after 54-year-old Satchel Paige, who had become the oldest rookie ever in Major League Baseball at the age of 42.
A brief stint with the Seattle Rainiers in 1960 marked Dick's last year in professional baseball but it was also the beginning of another season including semi-pro, amateur, and eventually senior baseball.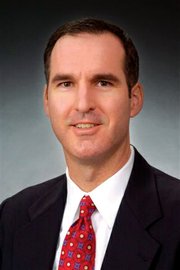 Dick's pitching career changed dramatically when he embarked on what should have been a dream trip of a lifetime. But in his words, "I went on a baseball trip around the world in March 2005 and I was crippled the whole time. I had a partial knee replacement three to four years earlier, which didn't work. So when I got back, I started researching doctors in the Seattle area who had done full knee replacements off of a partial replacement. And the name I kept coming up with was Dr. Sean Toomey at Swedish. I had the surgery in September 2005 and it was more than I expected. The rehab was tough, but not that tough - and to date it has been one of the best things I've ever done! So far after six-and-a-half years it has been great!"
Today, at 77, Dick pitches for two senior teams in Seattle (summer), for multiple World Series teams (fall) and is also an assistant high school baseball coach in Scottsdale, AZ (spring). He swims daily to keep in shape.
Ken Combs of North Bend has been Dick's baseball catcher for over three decades. But like many, he waited and endured debilitating knee pain partially due to fear of losing his ability to catch. He had played high-school baseball and fast pitch softball in the Navy before playing slow pitch softball. He returned to baseball when he and Dick started the Redmond Baseball League in 1977. They have been a formidable duo in the Puget Sound Senior Baseball League and on other teams.
After witnessing Dick's successful experience, Ken underwent total knee replacement surgery with Dr. Toomey at Swedish Orthopedic Institute in December 2009. In Ken's words, "My decision to have the surgery was based on the level of pain in everyday life. I was able to play through the pain until it got to the point that every step I took hurt. I wasn't sure if I would be able to catch again but the time had come to do something about the pain. After rehabbing from December to April 2010, and with the encouragement from Dr. Toomey, I realized I could still catch. Catching actually was like continuing my rehab since it forced me to bend the knee more and more. By waiting as long as I did I think the technology improvements in the procedure made the difference. I can play my position without pain and if the other knee needs replacement I can still play. The only risk is I'm not supposed to run any further than first base."