Tips on keeping your aging joints healthy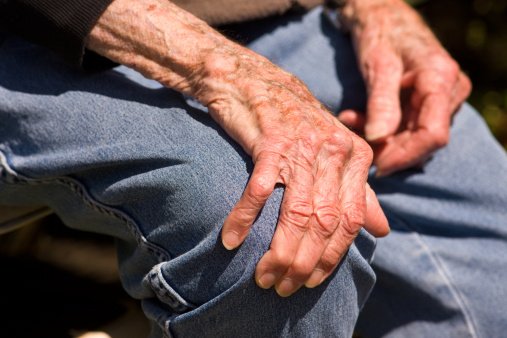 An old song originally recorded by Cliff Richard and then later by Elvis Presley starts out with these words: "Get up in the morning, feeling mighty weak. Tossing and a turnin' well, I ain't had no sleep." It's called "I Gotta Know." It's a love song, but the symptoms go beyond feeling sappy and dancing along to the Doo-wop -- they also match the aches that accompany poor bone and joint health.
Pain hinders our sleep. We wake up feeling tired, grouchy and frustrated. Just getting around demands extended effort and commitment. A deep ache in the bones reflects the sad state of our joint health. It's time to make a change -- and not just to your Elvis playlist. The following tips are designed to help us restore and maintain strong bone and joint health.
Start with an active routine
Physical movement promotes healthy joints. The longer you remain inactive, the greater grows the stiffness. Anytime you find yourself settling into a stationary position, take a break, stand up, stretch a little, wall around the room, pick up some of those plates everybody else is always leaving on the tables, armrests and book stands.
Be aware of risk factors
Arthritis leads to spurs, bony growths, swelling and stiffness. Inflammation may also set in. You need an active routine, but always remember the risk of increased joint injury due to over use.
Rigorous activities require additional protection
You never know how far an active lifestyle will take you. Remember to practice basic safety procedures. I am recovering from a broken collarbone and three lacerated ribs. The front tire on my bicycle blew out. In a heartbeat, I was on the ground. Preserve the current status of your bone and joint health; when engaging in high-risk activities, wear protective gear.
Stay weight conscious
Every pound of excess weight translates into a four square-pound burden on your knees. Monitor your weight. Eliminate excessive strain on your hips, knees and back. Practice controlled dining habits. And a few more quick-tips:
Avoid high-impact exercises
Include light weightlifting routines
Add in a few warm-up routines prior to rigorous stretching
Work to increase muscle mass but avoid rapid and repetitive motions
Focus on a complete range of motions that are geared to keep joints flexible and fluid
Eat right, drink milk and practice good posture
It is all a matter of change. I don't want to be a drag. I want to wake up feeling rested, watch a bit of TV without having to endure a constant ache in my joints, and have the mobility to experience the joys of walking, vacations and cycling. Do you?
Content Provided by Spot55.com