Avoiding the renovation nightmare: How to avoid booking a hotel that may be undergoing construction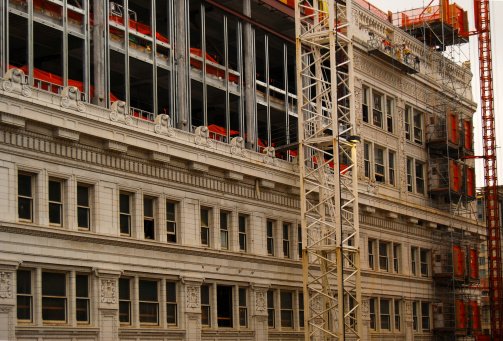 Anyone that's traveled a little bit knows the frustration of checking into the hotel you booked months ago only to find that the property is undergoing renovations. While a hotel under construction won't ruin your vacation entirely, it will put a damper on things, especially if you can't sleep in late as you'd hoped because the construction crew arrives at 7:00 a.m. Also, hotels that are renovating their facilities may not have every amenity you'd anticipated, such as a spa or swimming pool. Below are just a few things you can do to avoid waking up to hammering and drilling when you're on vacation:
Call the hotel...then, call again. The travel website where you made your reservation may not be aware that the hotel has scheduled construction during your stay, but the people who work on-site will likely have a good idea. Give the property a call and ask about any construction. Then, call again closer to your departure date.
Avoid the off-season. Yes, the off-season--the least popular time of year is generally less expensive, but hotels use this time when their properties aren't booked to capacity to spruce up the place in time for the busy season. The odds of finding your hotel under construction when you arrive increase dramatically when you travel during off-peak times. Off-season varies by destination. In the Caribbean, it's mid-April to mid-December; in Europe, the off-season is January through March.
Avoid hotels with new owners. Hotels that have recently changed ownership or have changed their franchise affiliation (such as gone from a Comfort Inn to a Ramada) are good candidates for renovations. New management is usually an indication of new upgrades.
Of course, sometimes last-minute construction projects occur and even the most careful vacation planner gets stuck with a bad accommodation. If that happens, don't be afraid to ask for another room, or in extreme cases, a refund so you can go to another hotel.
Content Provided by Spot55.com