Olympic Music Festival Opening Weekend!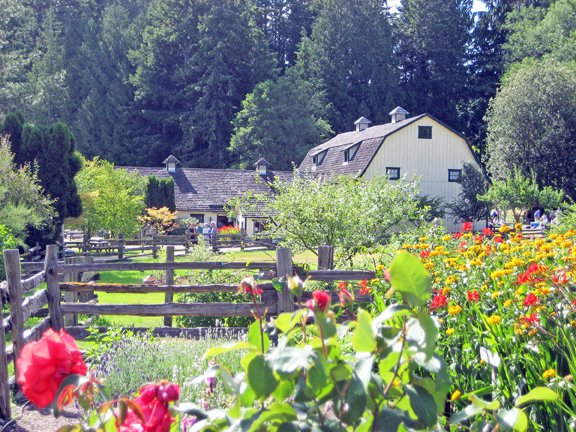 The Olympic Music Festival opens its doors for the 29th season of "Concerts in the Barn" on Saturday, June 30th.

This year's summer-long chamber music festival gets under way with the Mosaic Brass Quintet, one of Seattle's foremost brass ensembles. With a repertoire that spans great classical masters such as Bach, Mozart and Wagner, to inspired jazz legends like Duke Ellington and Cole Porter and all-American composer, John Philip Sousa, the Mosaic Brass Quintet has something to offer all music lovers.
"From beginning to end of the afternoon, the young Mosaic players were stunningly crisp and unfailingly musical, and also had – and gave – a lot of fun." --Bernard Jacobson Seen and Heard International
The quintet's program for June 30th will include selections from Canadian, French, English, Russian, Finnish and American classical composers, as well as a Gershwin medley and some Dixieland jazz.
The Olympic Music Festival is located on an idyllic 55-acre farm on Washington's spectacular Olympic Peninsula just 18 miles south of Port Townsend. Chamber music concerts are held in an early 1900s dairy barn, which has been converted into a performance hall with extraordinary natural acoustics. Concerts take place every Saturday and Sunday afternoon throughout the season , beginning at 2 p.m. The Festival grounds open at 11AM for early birds to wander the farm and have a leisurely picnic before the barn doors open at 1PM.
Patrons can choose to sit inside the barn or outside on the lawn where the concert is broadcast. The attire is pointedly casual for both patrons and musicians alike, encouraging a relaxed and fun atmosphere that is refreshingly different for those accustomed to more formal classical music venues.
Prior to the concerts, patrons are encouraged to visit our Milking Shed, where souvenirs, CDs, clothing, beverages, and snacks are sold.

Ticket prices range from $18 to $33 and may be purchased by phone (360-732-4800) or online at www.olympicmusicfestival.org. For program listings and complete details about the Festival, visit our website, or call for a free brochure.