What's the best cruise line for a trip with the grandkids?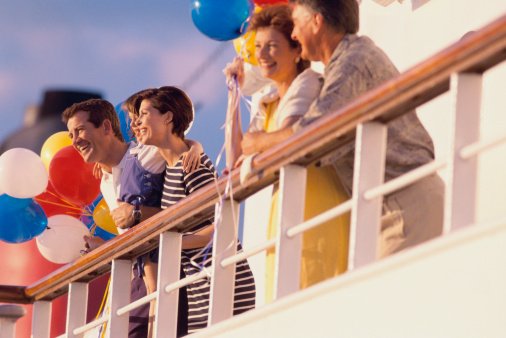 A cruise vacation is a great idea when traveling with the grandkids. While the semi-contained environment lends an extra degree of security, there are plenty of activities for both young and old, and you get to see multiple destinations without all that packing and unpacking. Though most cruise companies offer some sort of children's program, one of the best cruise lines for kids is Disney Cruise Line , a part of the Disney Company that owns and operates the Walt Disney theme parks.
Why Disney Cruise Line is best for kids
Imagine cruising with Mickey Mouse and his buddies, Minnie, Goofy and Daffy as well as characters from a slew of Disney classics. Only on Disney Cruise Line is this possible. In addition, this cruise company offers a variety of age-specific kids' clubs (for kids from three months to 18 years old) with on-board activities , such as movies, crafts, pool days and exercising with Mickey and the gang. There's even a teen spa.
Disney Cruise Line is for adults, too
Don't think for a minute that you won't enjoy these voyages also. Disney offers plenty of activities for adults, too. In fact, the Disney ships offer adults-only pools, nightclubs, spas and art galleries, all geared toward the over-18 crowd.
Disney Cruise Line's four ships sail all over the globe, from three and four-night voyages to the Bahamas to seven and 12-night Mediterranean cruises, to seven-night sailings around the Caribbean.
Content Provided by Spot55.com