Safety suggestions for your Death Valley exploration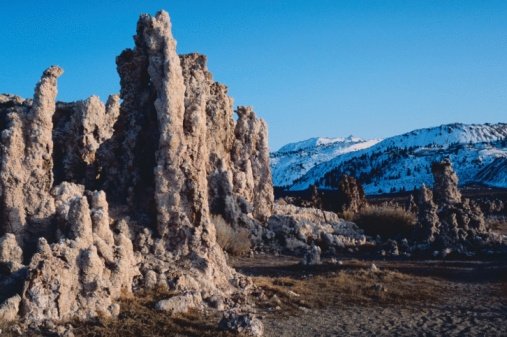 Death Valley National Park, located in southeast California and western Nevada, is one of the most lovely and most dramatic of our national parks. However, it can also be the most dangerous... if you're not careful. The temperatures in the desert there, frequently among the warmest in the United States, can quickly cause hikers to become dehydrated and disoriented if they don't come prepared. Below are just a few tips for hiking safety in this beautiful and rugged national park:
Stay hydrated. The most important thing to remember at Death Valley is to bring plenty of water with you and to stay hydrated. In this barren landscape where temperatures routinely soar over 100 degrees, it's easy to get heat exhaustion if you're not careful. The National Park Service recommends drinking at least one gallon (four liters) of water a day.
Avoid hiking in the middle of the day. It's safer to hike in the morning and early evening hours and avoid the extreme heat in the middle of the day. This is especially true in the park's lower elevations.
Be alert to floods in the canyons. Avoid the park's many canyons during a rainstorm. Because the ground at Death Valley is so parched, it doesn't absorb water readily. This can cause dangerous flash floods as the water soars through the canyons.
Don't rely on your cell phone. Don't count on your cell phone for help in the case of an emergency. There are many areas of the park without cell phone reception. It's better to come prepared and make sure you tell someone at home where you'll be hiking.
More than a million visitors at drawn to the rugged and diverse beauty of Death Valley National Park each year. With a little advanced planning, you too can safely savor this unique corner of the United States.
Content Provided by Spot55.com