Eating healthy on a budget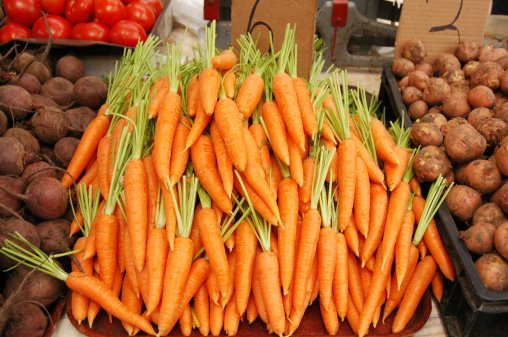 We all know that we could stand to eat more healthy foods, but who can afford pricey organic produce or gluten-free products? With the costs of gasoline and prescription drugs rising faster than most pensions, it's sometimes difficult to find foods that are good for you at a price that won't break your budget. Cooking healthy meals on a budget is not an impossibility... if you know where to look. Below are just a few places to unearth healthy food bargains.
Farmers' markets. Local foods are almost always less expensive, and what's more local than a farmer's market? Whether it's a stand at the farm or orchard itself or a local, weekly event that draws farmers from all over your region, such markets are a great place to find high quality fruits and vegetables, a staple of any healthy diet. Make your finds last through the winter season by canning or freezing extra tomatoes, peppers, beans and other vegetables.
Coupons. Contrary to popular belief, not all coupons are for processed or sugar-filled foods. Increasingly, manufacturers of organic foods, salad mixes and salt and sugar-free products are offering cents- (or dollar-) off coupons. Many of these are available only online. Check sources like Coupons.com, Redplum.com, and Smartsource.com regularly for printable Internet coupons.
Bulk food stores. Bulk food stores are great places to find grains (like quinoa and barley), spices (which add zest to chicken and turkey), and beans -- all healthy additions to your diet.
Bakery thrift stores. Whole wheat and rye breads are healthier choices, but they are often more expensive than white bread products. Combat this trend by shopping at area bakery thrift stores. These no-frills outlets offer fresh products at up to half off of the grocery store prices.
Don't think you have to forget about healthy eating because you're living on a fixed income. With a little planning and careful shopping, you can make healthy meals without breaking your budget.
Content Provided by Spot55.com