A castle in your backyard: Exploring the Hearst Castle in California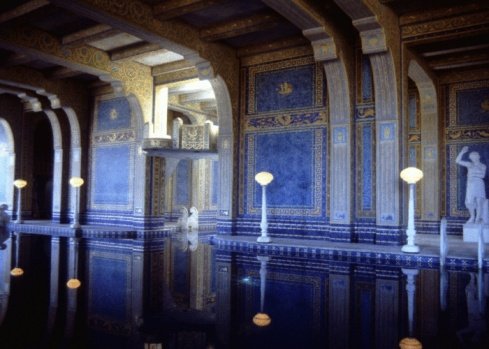 It's difficult not to be intrigued by Hearst Castle. Nestled in the hills along Highway 1, midway between San Francisco and Los Angeles, Hearst Castle is one of California's top tourist attractions. It's easy to see why. This massive property, which includes a 68,500-square room, 115-room main house, harkens back to an era and a lifestyle most of us can only dream about.
What is the Hearst Castle?
Built between 1919 and 1947, Hearst Castle is the former estate of publishing mogul, William Randolph Hearst. The 127-acre property contains two pool areas, three guest houses with a total of 46 rooms, and the massive main building, whose 115 rooms include a billiard room, theater, library, a beauty salon, 38 bedrooms and 42 bathrooms. Today, the property is a museum, managed by the California State Park System.
Hearst Castle Visitor Information
Hearst Castle is open daily, year round, except for Thanksgiving, Christmas Day and New Year's Day. The property is easy to find. It's located right off of Highway 1 in San Simeon and you can see the spires of the main house from miles away. Since the property is so massive, visitors are required to join one of the many tours in order to view the buildings and grounds. Reservations for the tours can generally be made seven to eight weeks in advance.
Tours at the Hearst Castle
There are a variety of tours offered at Hearst Castle. Among these are the Grand Rooms tour of the main house, the Cottages and Kitchens tour and the Upstairs Suites tour. There are also seasonal tours, such as the Christmas at Hearst Castle tour. All tours include admission to a 40-minute film at the Visitors Center about the history of the property.
No trip to central California is complete without a visit to this fanciful reminder of America's Gilded Age. Make sure that you add Hearst Castle to your summer travel itinerary.
Content Provided by Spot55.com