Green jobs abound! How to find an eco-friendly job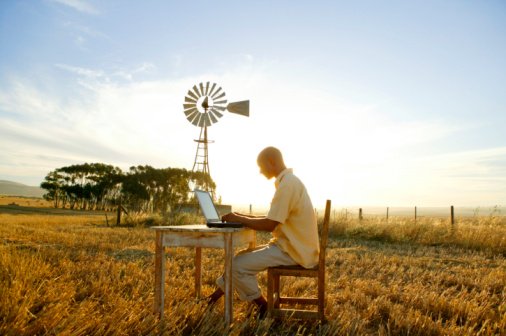 Regardless of your position on the cause and effects of global warming, most people are finally focused on protecting our environment. Those who want to do more than recycle materials and conserve energy at home are becoming fans of eco-friendly jobs. Their environmental passion may be satisfied with one of the growing number of environmentally-focused job opportunities.
Consider some of these tips to locate eco-friendly jobs, both part- and full-time. As the economy improves, environmentally-related job opportunities should only increase.
Harness the power of the Internet. Think of some obvious keywords, such as "eco-friendly," "green jobs," "energy conservation," and "environment," that employers may use to advertise these jobs. Search results should include some employers offering job opportunities in your area.
Electronically build a network. Using LinkedIn, Facebook or other social networking sites, find and join environmental, green business and career groups. These forums discuss environmental concerns and offer leads to people seeking green jobs and eco-friendly careers.
Seek out local environmental groups. Your passion for the environment is shared by volunteer and non-profit groups and companies across the country. While it may appear that most of these environmentally-focused groups and organizations are on one coast or the other, there are an equal number of eco-friendly groups in the middle of the U.S. Wherever you live, you should find one or more of these organizations seeking both volunteer and job candidates.
Use educational institutions to uncover job leads. Even those people living away from major universities should have local campuses of community colleges or other schools. Colleges and universities often sponsor environmental groups, support local non-profit organizations focused on protecting our environment and/or job fairs, which often include green companies looking for employees.
Visit job boards targeted to green employment. Widespread environmental concerns have created a number of internet job boards featuring eco-friendly jobs around the United States. Generating a search for "green jobs" should return many results for even the most obscure eco-friendly job posting sites.
People with experience, even in other industries, and a passion to protect the environment, should find some interesting job opportunities with companies equally committed to improving, not harming, our planet. Using one or more of these simple tips should fuel your passion and deliver information on green employment opportunities that may be perfect for eco-friendly job seekers.
Content Provided by Spot55.com