Top San Francisco restaurants for foodies
July 4, 2012 at 6:00 a.m.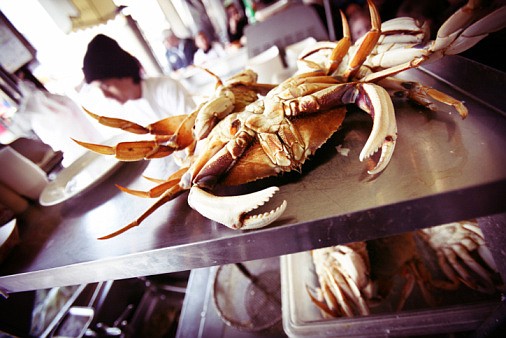 ---
San Francisco is a food lover's paradise. Restaurants here combine fresh seafood from the Bay, Napa and Sonoma Valley wines and abundant California produce with the city's Asian, Italian and Vegetarian roots. If you're headed to San Francisco this summer, make sure to make reservations at a least one of these food emporiums:
Most of these restaurants are open only for dinner (with the exception of Greens) and reservations are imperative. (If you happen to arrive in the city sans reservations, ask your hotel's concierge if she can secure you a table.)
Happy dining!
Content Provided by Spot55.com
View and download this publication.
---
Inspire Positive Aging Award Winners!
The recipients of Sound Generations' 2022 Inspire Positive Aging Awards were celebrated at a June 16 luncheon.
---
A Birthday Gift Safety Manuel
I'm sure most men would agree that buying a birthday gift for your wife is fraught with danger
---
Filipino Village and Senior Housing Community Opens
Seattle's Filipino Community Village and affordable senior housing project opened in June
---
Where in Washington?
And the winner is...
---
Mt Si at Midnight
My best friend, Miggs, loved to climb and coaxed me up anything that was a hill if she could catch me in an unguarded moment. I hated a stiff climb, as even in those long-ago days I was plagued by shortness of breath. She could talk me into the effort by reminding me of how wonderful the view would be from the top. I have always been a push-over for a view.
---