Seattle's Center for Wooden Boats Researches Washington State's Vanished Waterfront Resorts
Documenting Washington waterfront resorts and boathouses from the 1890s to 1970, and their disappearance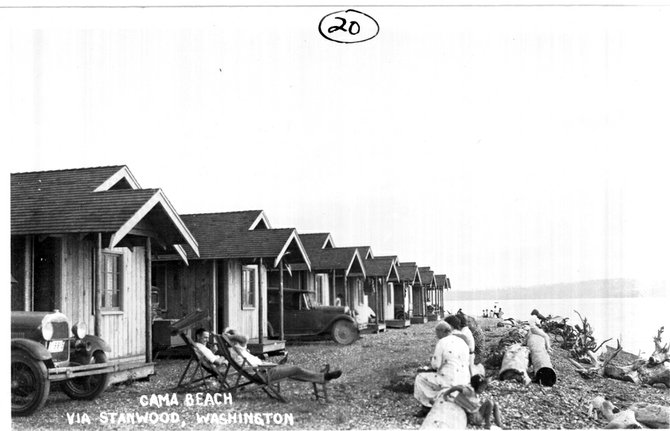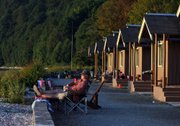 Camano Island, WA [July 31, 2012] Hundreds of beach resorts once dotted Washington State waters – but they have all disappeared. The Center for Wooden boats has won a grant from the National Trust for Historic Preservation to gather information about the resorts and better understand their disappearance. The research will be the basis of new exhibits and interpretation at the Center for Wooden Boat's facility at Cama Beach State Park, the last surviving recreational beach resort in the state that still includes a traditional boat rental operation.
"As we talk to the visitors staying in the cabins at Cama Beach State Park and renting historic rowboats and motorboats at our facility here it has become more and more clear that we're not just preserving the history of this one restored beach resort, but rather of an era in Washington's maritime history," said Andrew Washburn, CWB Manager of Historic Projects and CWB Cama Beach Manager. "Guests keep telling us they have never been at Cama before, but this place with little rustic cabins on the beach and a boathouse where they can rent a boat for fishing and crabbing reminds them of somewhere they went as a child in Edmonds, or West Seattle, or Kitsap County or elsewhere."
In fact, the waters of Washington state had nearly 200 beach resorts as recently as the 1950s. But today CWB at Cama Beach State Park is the only one left where you can both rent a historic boat for fishing and stay in a cabin on the beach.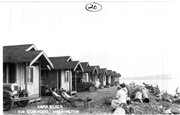 "The $6000 Johanna Favrot Grant will allow us to proceed with a research project called, 'Creating Context at Cama Beach: The Boathouse Era on Puget Sound 1890-1970,'" said Betsy Davis, CWB Executive Director. "Our team will first complete background research on the recreational boathouses that used to ring Puget Sound, and then we'll bring together in a conference or focus group the many disparate organizations and individuals who have been taking care of the sites, the photographs and the oral histories of those places."
"The greatest challenge we face is the fact that there is no unified source of information about all of these places which have been so near and dear to people who grew up here and vacationed in these places," said Davis.
"Without organizations like The Center for Wooden Boats, communities and towns all across America would have a diminished sense of place," said Stephanie Meeks, president of the National Trust for Historic Preservation. "The National Trust for Historic Preservation is honored to provide a grant to CWB, which will use the funds to help preserve an important piece of our shared heritage."
"CWB's research is important to do now, while those who visited these resorts decades ago as children are still with us," said Karen Marshall, Executive Director of the Puget Sound Maritime Historical Society. "Cama Beach is already on the National Register of Historic Places, but to put these resorts into context, and understand how important they were to our state's maritime history we need to sit down and talk to the people who visited these resorts, who played on the beaches, sat around the campfires and fished in the waters of our state to hear first-hand what made them such special and memorable places."