Best Places to Retire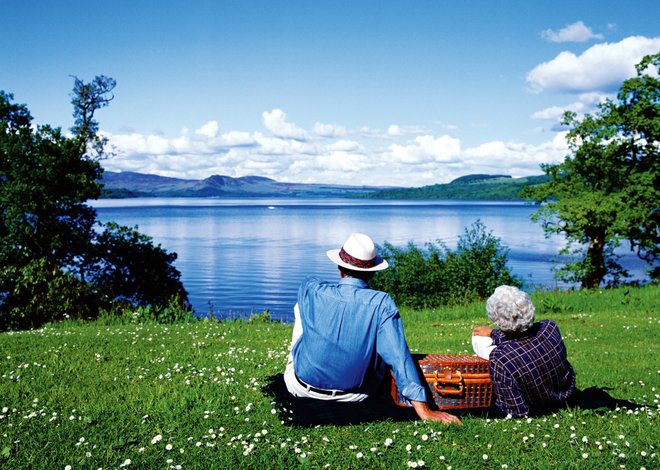 This special edition of Northwest Prime Time features our 11th Annual Best Places to Retire Survey. Read about the best places in Washington that have achieved national acclaim this past year as great places to live and to retire. Some interesting Northwesterners weigh in about the neighborhoods they're glad to call home. Enjoy.
What's hot in 2012 retirement destinations? The Sunbelt states still count, but the bottom line during today's economy comes down to overall affordability. The annual arbiters of best places to retire say this year a bigger than ever bias has been placed on issues such as the average price of a home, cost of living, and tax burden to retirees.
How do the scores add up?
Albuquerque, New Mexico is the best place to retire, according to Forbes. Flagstaff Arizona ranks as Money/US News' best place to retire. BertSperling.com says Minneapolis/St. Paul is #1 this year. Cities that overlapped on most of the major player's lists (Forbes, Money/US News, AARP, TopRetirement.com and BertSperling.com) are as far-flung as: Tucson, Arizona; Tulsa, Oklahoma; Pittsburgh, Pennsylvania; Austin, Texas; Albuquerque, New Mexico; San Antonio, Texas; and Ithaca, New York.
TopRetirements.com, an online tool for researching retirement destinations, published their 6th annual list of the 100 most popular places to retire. They report: "Florida dominates the list of best places to retire, taking 26 of the spots, followed by North Carolina (11) and South Carolina and Arizona (7 each). Other top states this year include Tennessee, Texas, Louisiana, and Mississippi. The highest ranking non-Sun Belt city is Bend, OR at #37, according to TopRetirements.com.
But, Washingtonians don't despair. Our state wasn't forgotten on TopRetirements' list, with four spots in the top 100: #81 Bellingham; #85 Spokane; #91 Seattle; #92 Walla Walla. And our region shows up on other national "Best Places to Retire" surveys.
Northwest Retirement Spotlight
Washington's Best Places to Retire in 2012
1.Vancouver/Portland ranks high with AARP, TopRetirements.com, Money/U.S. News, Sperling and others. The area has been noted for its mix of cultural vibrancy, character, charm, outdoor recreation and pleasant walk-able neighborhoods.
2.Spokane hit CNN/MONEY's top 25, which reports that low housing and utility costs along with unlimited outdoor recreation, the college scene, and quality healthcare that rivals that of much larger cities, makes Spokane a top retirement destination. Spokane has been called one of the best places to play golf in the country. MONEY/US News also recommends nearby Cheney "as a place to retire on Social Security alone."
3. Port Townsend: AARP's 2012 "Best Places" survey says that historic Port Townsend might be the place for you if you are looking for a small town with a big sense of adventure, top boating, cultural opportunities and majestic mountains a short skip away. They also note the area's rainfall is far less than Seattle. Port Townsend was also noted twice this year in Where to Retire magazine.
4.Wenatchee: AARP Magazine called Wenatchee, with its apple orchards and ever-burgeoning wineries, the Northwest's very own Garden of Eden. They cite the low cost of living, small town hospitality with big city amenities, an endless array of recreational options, and stunning views, not to mention nice weather throughout the year, offering 300 days of sunshine along with four-distinct seasons.