Tips on planning a European train vacation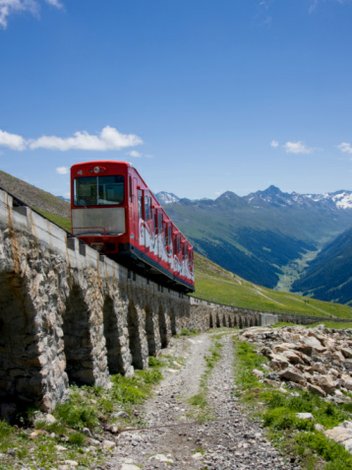 A European vacation is something most Americans dream of. Unfortunately, travel plans are typically constrained by a lack of time and money. Once vacationers finally are able to save up a little cash to spend time in Europe, they are dismayed at how little of the continent they can see in a week, a month, or even an entire year.
It would take several lifetimes to experience everything Europe has to offer, but a little planning will allow you to see a good chunk of it during your next vacation. One of the easiest ways to get a taste of the European landscape is to travel by rail. Public transportation may be a bit lacking in America, but it is wonderfully modern in Western Europe. The train system there is inexpensive, efficient and surprisingly luxurious. It also lets vacationers avoid the hassle of renting cars or sitting around in airports.
A successful European train vacation takes a bit of planning ahead. You need to have some idea of when you'll be leaving for Europe and how long you'll stay there. You should also think about which regions you most want to visit and which ones you'd be willing to pass up.
Rail Passes
European vacations are never cheap, but smart planning can cut out a lot of extra expenses. The best way to save money on transportation is to purchase a rail pass. It is possible to pay for each trip separately, but the expenses will add up quickly. Rail Europe offers a significant discount for travelers who invest in train passes ahead of time. You can get a pass for a certain number of days for anywhere in a specific country. This means that you'll need some idea of how long you are going to stay in various countries before moving on.
Luxury Trains
Almost every train in Europe is nice, but you may want to go above and beyond by booking a luxury train vacation. This will take a little extra work, but will be well worth the effort in the end. On a luxury train vacation, you will be able to enjoy gourmet meals as you watch the scenic landscape of Europe pass by. Many of the trains are equipped for overnight guests, thus allowing guests to sleep private cabins as they travel. Overnight trains fill up quickly, so they must be booked well in advance.
Some luxury train rides are included as a part of larger tour packages. Although such trips do not allow for the same level of freedom as you might find by traveling on your own, they do provide an excellent chance to meet new people while getting a taste of Europe. This type of European train vacation is usually led by an experienced tour guide. Guests travel from city to city on the train and either sleep in train compartments or stay overnight in hotels along the way.
Whether you choose to take a rail tour or explore the trains on your own, you'll love the freedom of traveling by train. There's no better way to get a feel for distinctive cultures than taking a European train vacation.
Content Provided by Spot55.com