Top travel apps for vacationers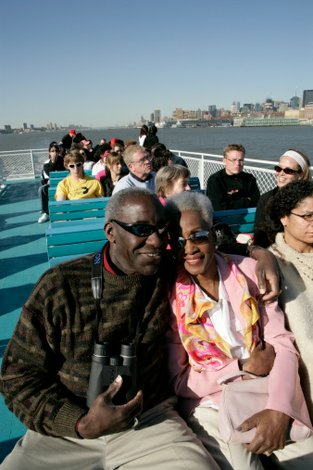 Travel apps can be like our very own personal travel assistants, with the notable exception that they don't have to be fed and they require zero rest before they're ready to be at your beck and call again. If you're a smart phone owner and are in the market for some snazzy new vacation apps that will make your carousing around the globe much simpler than it ever has been before, take a look at our roundup of some of the best domestic and foreign travel apps available. If you're not convinced that a smart phone is worth owning, you might think again when you discover some of the incredible conveniences that the application market offers.
Google Translate -- Traveling to far away, foreign lands is a lot more fun if you can converse with the natives. But you don't always have time to take an online course in a foreign language before you take a vacation. Fortunately, there are foreign travel apps that offer help. But the stunning application that Google has come up with allows for communication in a much speedier method than a simple phrase translation book ever could. The way it works is simple: just select the languages that you want to translate to and from, and type or speak what you want to say. Google Translate will then do what it does best by translating your phrase to the desired language, and for more common languages it will even read your phrase aloud in a regionally correct accent. You can even facilitate a two-way conversation by allowing the other party to speak into your mobile phone and the Google Translate application will recite it back to you in your own native tongue.
Google Earth -- Google comes through yet again and proves itself to be one of the most helpful providers when it comes to the topic of vacation apps. The wildly popular program Google Earth, which you may have already put into good use on your home desktop computer viewing satellite images of faraway places, can be downloaded onto your smart phone or other mobile device like a tablet or iPad. Using GPS positioning to zero in on your location, Google Earth proves itself a handy dandy travel application for mapping out visits to nearby points of interest that you may not have been aware of otherwise.
Wi-Fi Finder -- One of the rudest possible awakenings is returning home from a wonderful vacation to find yourself greeted by an enormous phone bill for data usage. It's something that every smart phone owner in the world has to consider, and finding Wi-Fi hotspots while you're on vacation is the best way to avoid having to pay sometimes extortionate data overage fees from your cell phone service provider. Wi-Fi Finder is one of those neat little travel apps whose job it is to scour the surrounding area for signals that you can tap into so that you can get online with your mobile phone or device and not have to worry about racking up a bill it'll take you months to pay.
Where -- Some of the best foreign travel apps not only help you get around, finding various points of interest based on your proximity to them, but they're also capable of helping you find restaurants, bars, and shops. Where is one such travel app that not only does that, but it also helps you find special offers and sales, find suggestions on best places to go, and it's even customizable to allow recommendations based on your past preferences.
Content Provided by Spot55.com