Top travel apps for planning your vacation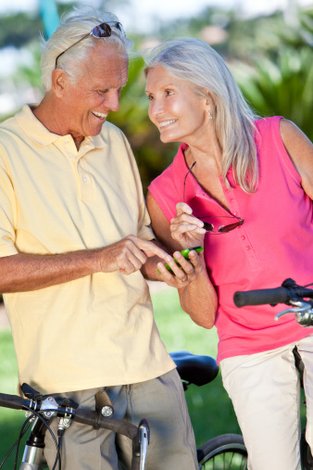 If you're an experienced, seasoned traveler you probably view the concept of travel apps as something you can do without. After all, you've been successfully vacationing and navigating the globe for the majority of your life without them. But are you turning away from technological advancements prematurely? Remember, just because your 14-year-old grandson always has his face buried in his mobile phone doesn't mean that there aren't some incredibly useful vacation apps that you can download which will make your traveling that much easier and convenient. Here are a few of the top travel apps that you can download on a mobile device or smart phone that can do just that.
FlightBoard -- Save yourself some valuable time at the airport checking digital flight boards by having your very own dedicated information feed right at your fingertips. FlightBoard is a smart phone application that will tell you the arrival and departure times of flights all over the world. The application's database has a listing for 4,000 airports worldwide and 1,400 airlines. At a minor cost of $3.99, this is one of those travel apps you don't want to vacation without.
TripIt -- There are quaint little itinerary apps to be found for free on the application download market, and then there is TripIt. The best way to describe this app is by calling it the ultimate, one-stop-shop for the creation and organization of your vacation itinerary. Long gone are the days of clumsy manila folders to house all of the varied details about your vacation, from booking confirmations to important addresses. And the best part of this application is that you can simply "share" your itinerary with friends and family via email with the touch of a button, instead of having to make 50 phone calls to let folks know where you'll be and when. Travel apps like these make breaking down and buying a smart phone worth every penny spent and every ounce of pride lost well worth it.
TripAdvisor -- Folks who have used this particular application swear by its ability to be a valued advisor both before and during a vacation. Imagine being able to not only locate the cheapest travel tickets around through its interface, but to also be able to find nearby restaurants and browse their menu before even taking a single step. There are also travel advice forums linked in to the application that deliver sage advice from previous vacationers to help make the planning phase of your trip as hassle free as possible.
Travelocity -- The gnome knows, and now so do you. What's the secret? It's the fact that Travelocity's travel planning application lets you price airline, hotel, and rental car fees without even having to pick up the phone or get onto your computer. For those of you who are keenly aware that retirement doesn't always mean you've parted ways with a busy day to day life, Travelocity's travel planning app can be a lifesaver that'll help you realize those long held vacation goals instead of keeping them in the pipe dream phase. But far from being simply an extension of the main website, the Travelocity application actually offers mobile-specific deals that are exclusively available to its app users. Ever a viable resource for all things travel related, Travelocity's app also places high on the usability factor for itinerary apps. It can even be used once the planning stage is over and your vacation is in full swing, thanks to its link to various city guides.
Content Provided by Spot55.com